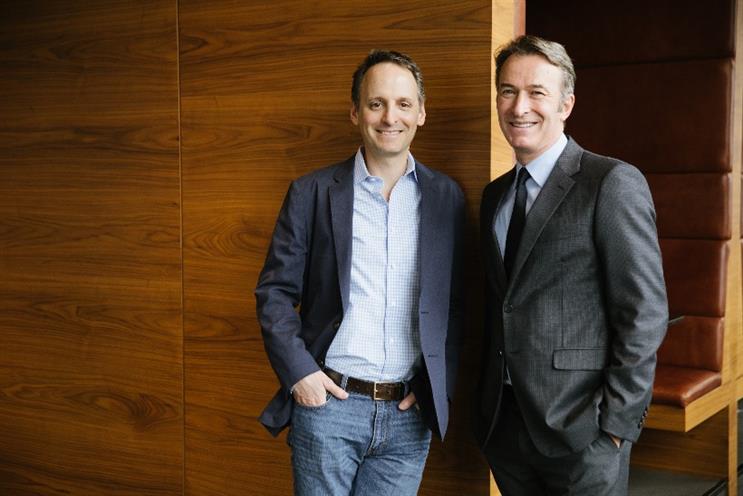 Kyu Collective has acquired independent digital marketing shop Kepler Group, the fast-rising agency with marquee clients like American Express, J. Crew and The New York Times.
Kepler, which boasts nearly $300 million in media spend, will join kyu, the four-year-old, New York-based strategic operating arm of Japanese holding group Hakuhodo DY Holdings.
"We have a very ambitious purpose to be a source of creativity that propels society and the economy forward," said Michael Birkin, CEO of kyu – an agency network with a mission of assembling the best creatively-led businesses, armed with a new model that rivals tradition. "We want to be disruptors in the market, not be disrupted. Given that we have a somewhat blank sheet of paper, we have every chance of accomplishing that, providing we make smart decisions and work hard.
"Kepler's particular positioning – the way in which it was established, the way in which it works, the way in which it creates conversations with the C-suite about where the money should be spent in the most effective way and reporting with total transparency – fits our requirement perfectly, because it's essentially helping senior clients navigate their way through the continuing impact of digitalization."
Kyu's upper hand is a clean slate. It's not plagued by the legacy issues other holding companies are still grappling with, like media transparency. But that doesn't mean kyu's cracked the golden formula and every other model is now defunct. Birkin will be the first to tell you he's "not a traditional holding company basher."
"Being a disruptor doesn't mean that you're there to put models out of business," he stressed. "It simply means that if you're creating something new, you've got to create an approach which is built upon a somewhat different DNA. But anybody who thinks that that's the end of the road for established models is crazy, in my opinion."
The touchpoints agencies have with clients have never been more varied. Birkin said agencies have to create flexibility in their own system to be able to cater to the differing needs of clients.
Quite frequently, that'll mean media and creative working together, much to the point continually raised by Procter & Gamble Chief Brand Officer Marc Pritchard. But, in Birkin's mind, it's not a one-size-fits all approach.
"Creativity is a juxtaposition of art and science," said Birkin, who stressed that "each kyu member firm knows that if they're going to tackle bigger problems in the world, they all need to harness other forms of creativity, where frankly, historically, creative businesses have been very defensive."
He added: "We don't look at either kyu or the arrival of Kepler within kyu as being a statement about the fact that we think other people have got it wrong, we just think we're onto something, and we have great energy and ambition and excitement about what we're doing."
As well as its 170-strong team, Kepler brings its proprietary technology to the table. The Kepler Intelligence Platform (KIP) integrates and customizes target data to deliver highly personal marketing across multiple platforms and channels. KIP is distinguished by its ability to centralize data integration, automate campaign design and optimization, and deliver real-time insights.
The group recently announced it plugged the platform into Alexa and Slack, allowing clients to access their marketing campaign data directly through the voice assistant and app.
Rick Greenberg, founding CEO of Kepler said: "Joining the collective is an exciting new chapter for us because largescale advertisers like the ones we're serving increasingly want to work with more global partners.
"So being part of kyu brings us into a group of companies that satisfy a lot more of the modern marketer needs, from brand positioning, product innovation, creative and design, data-science, behavioral economics—those are all areas that kyu has aggregated the best in the business. We can bring integrated partners to our clients to deliver much more of a cohesive solution."
The new union has been welcomed by Kepler's brands. James Brett, the CEO of J.Crew, praised Kepler as "more than just another agency capable of using data to optimize results - they deliver timely value and targeted impact in a nimble fashion."
Financial terms of the deal were not disclosed.