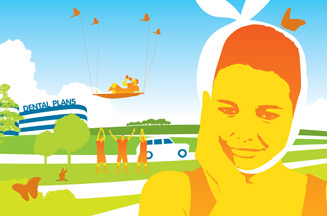 Breaking next week, the activity created by MWO centres on a TV ad campaign depicting the 'Simplyhealth' world where everyone is happy and healthy. It introduces the strapline, 'We can be bothered'.
The campaign also includes sponsorship of ITV1's Doc Martin and an outdoor campaign running up until Christmas. Swordfish Advertising previously held the account for HSA.
The launch is a culmination of a year long transition period, where the six brands within the group have all come together under Simplyhealth.
Clare Lee, head of brand development, said the positioning would provide the foundation of its marketing communications for the long-term.