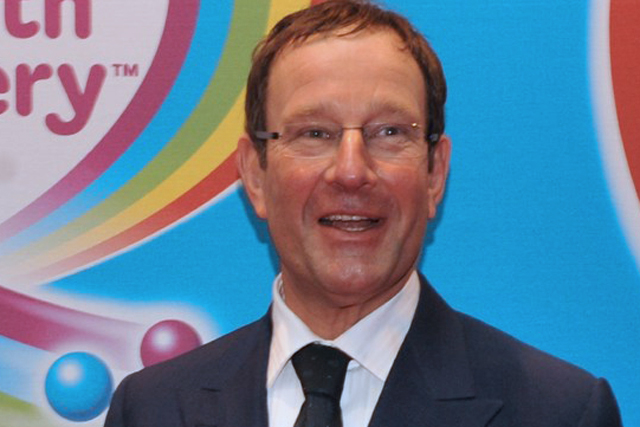 Desmond is also planning an advertising blitz across the tabloid press and TV channels, as the media tycoon aims to offer an alternative to the National Lottery.
Draws will be screened on Saturday nights from October on Desmond's Channel 5. In addition the result of the draw will be shown in a 60-second ad on the same night on ITV.
Desmond, the owner of tabloid and mid-market newspapers including the Daily Star and the Daily Express, as well as Channel 5, believes the lottery will net £250m in ticket sales in the first year, rising to £1bn in five years.
It is thought that Desmond's Northern & Shell company will spend more than £20m on advertising and marketing the launch of The Health Lottery.
Tickets will be priced at £1 and 20p will go to health-related causes outside the remit of the NHS. Players will pick five balls from 50, with a guaranteed top prize of £100,000.
Tickets can be sold by any retailers with a payment terminal.
The money will be administered by an independent charitable trust and beneficiaries will be chosen by local health interest groups.

By comparison, The National Lottery, operated by Camelot since 1994, donates 28p in each £ and estimates that it distributes around £25m to good causes, which include the film industry and sport, every week.
Desmond has previously said he hoped The Health Lottery wouldl be a profitable venture for Northern & Shell and will enable the company to donate more money to charity.
An earlier version of this story stated the draw would be covered by ITV; in fact the Health Lottery is taking out an ad on ITV to show the result of the draw.