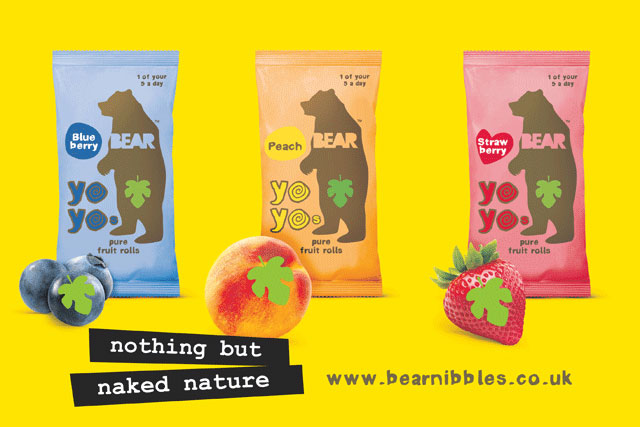 The ad campaign, created in-house, kicks off next week and will run across national press, outdoor, point-of-sale activity, sampling, newsletters and social media.
Victoria Willis, head of marketing at Bear, believes the campaign will prompt a significant uplift in sales.
She said: "The brand has more than doubled in size in the last year, driven by a healthy rate of sale as more people get their 'paws' on Bear Fruit Nibbles for the first time."

Bear Nibbles is the name of the overarching brand, which includes Bear Yo Yos, which are sold in several flavours – strawberry, peach, raspberry, blueberry, pineapple, and apple. Bear Yo Yos are sold in 20g packs, priced at 49p.

The brand also includes Bear Fruit Nibbles, priced at 69p, which are sold in mango and pineapple, and cherry berry flavours.

Bear Yo Yos are sold in Tesco, Sainsbury's, Asda and other supermarkets.
Follow John Reynolds on Twitter @johnreynolds10