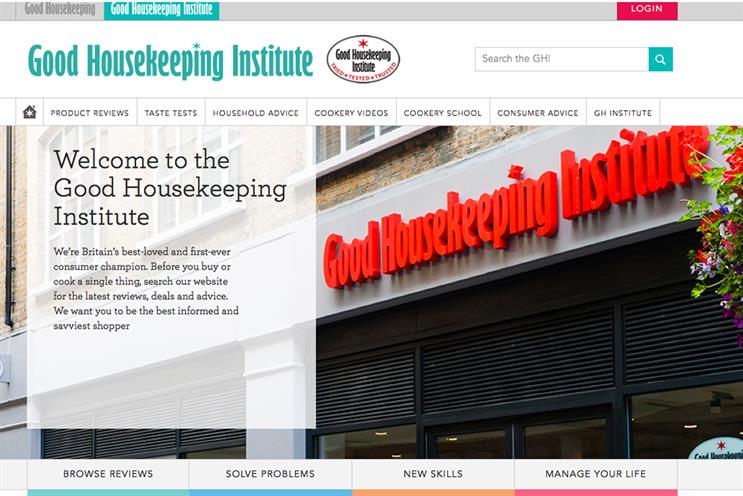 Launched on 24 November, the website will collect more than 1,000 "Tried, tested and trusted" product reviews in one place. Good Housekeeping also plans to launch a magazine, Tried and Tested, as a quarterly supplement, the first issue to launch in March 2015.

The move marks the latest in a series of new ventures for the 94-year-old brand. In October, The Good Housekeeping Institute, the brand's product testing department, moved to a glitzy new space at St Anne's Court, Soho. The premises will conduct product testing at the open-plan, glass-fronted venue in addition to cookery classes and other events.

Editorial director of Good Housekeeping, Lindsay Nicholson, said the Good Housekeeping Institute was not a new venture, but the continuation of dedicated product testing that dates back to the initial brand launch in 1924.

Nicholson said the shifting of product reviews online opened up the magazine to new content. "If you buy the magazine, and are in the market for a washing machine, the advice contained can save you £200," she said. "If not in the market then it's a blank page to you."

The Good Housekeeping Institute will be free to existing subscribers, but available to non-subscribers for a small fee. Reviews connect to vendors such as John Lewis or ao.com and includes current stock information. Sales deliver an affiliate fee for Good Housekeeping.
Victoria White has been appointed as digital director of Good Housekeeping (UK). She will be responsible for goodhousekeeping.co.uk and will oversee the newly launched Good Housekeeping Institute website, which offers consumer advice, tips and reviews.
Preferred products will win 'recommended' badges from the Good Housekeeping Institute, presenting an alternative to product review products such as Which?.
Good Housekeeping topped the Audit Bureau of Circulation (ABC) figures for the hotly-contested women's monthly figures in August, maintaining its lead over Conde Nast's Glamour, which had previously held the title for more than a decade.