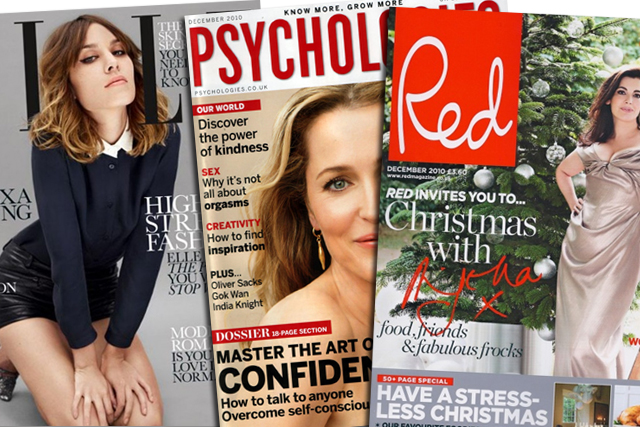 Lagardère, the French conglomerate behind Hachette Filipacchi, made a formal announcement this morning (31 January) that the "firm cash offer" had been made and was subject to "some customary governmental approvals" and "antitrust clearances in some countries".
Lagardère said these legal procedures would most likely extend the transaction period to the third quarter of this year.
The offer includes the sale of 102 titles, including Inside Soap and British women's magazines Red and Psychologies, which has 12 editions around the world.
The deal covers titles in 15 countries, comprising the UK, USA, Russia, the Ukraine, Italy, Spain, China, Japan, The Netherlands, Czech Republic, Hong Kong, Mexico, Taiwan, Canada and Germany.
The deal also includes a Master License Agreement (MLA), which will enable Hearst to use the Elle trademark in these 15 countries.
Lagardère will grant a license to Hearst for Elle that will apply to magazines and "all digital and audiovisual supports", but will not include merchandising licensing.
Lagardère and Hearst have agreed that in the deal, Lagardère would be entitled to receive an annual royalty payment from Hearst for the licensing of the Elle brand.
Based on 2010 unaudited financials for the France-based publisher, this royalty would be approximately €8m.
Lagardère said its consolidated revenue for the international business for 2010 was estimated to be €774m. However, this is also based on unaudited figures.
As part of the deal, Lagardère will retain, in some European countries, real estate assets, currently used by the international magazine business, worth approximately €30m.
Lagardère announced in December that it was considering selling its portfolio of international magazines after its international advertising revenue was hit by the recession. A spokesperson for the publisher said Lagardère was considering offloading the business to optimise its profits elsewhere.
The spokesperson said at the time: "The objective is to reduce costs following the economic crisis and the advertising crisis. It's difficult to have the right [portfolio] size to be competitive in the current climate.
"We wish to explore under what conditions a partnership might work".