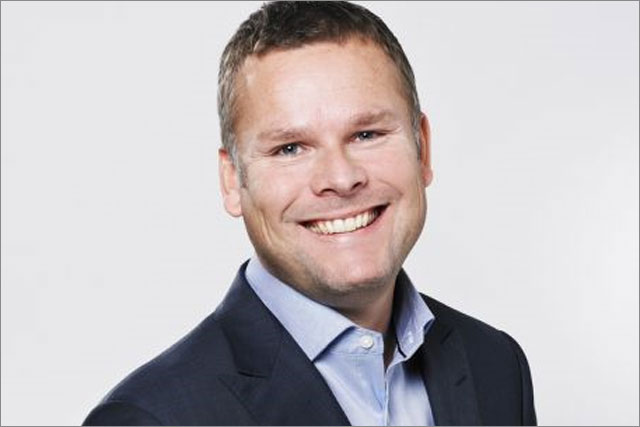 Nine sales director roles have been created to cover the portfolio of titles brought together by the merger of Natmag and Hachette Filipacchi UK as Hearst Magazines UK, as part of US publisher Hearst's €651m (£565m) acquisition of French publisher Lagardere's international magazines.
Salmon, who will oversee the new appointments, said: "What we have done is created nine sales director roles, and, as the lead commercial person in each group, they will have complete ownership of all the brands within their group.
"It is quite a change for us, because previously we have had three sales heads reporting to a publisher. It creates a more joined-up approach really, which was part of our vision. We think this gives us a really flexible approach."
There are more developments to come, Salmon indicated, saying: "This is stage one of a two-stage process. We are now moving towards the final stages of the commercial reorganisation, which should be completed by the end of November."
In the luxury group, former Elle commercial director Jacqui Greaves becomes sales director for Elle, Elle Decoration and Red, while Harper's Bazaar associate publisher Jacquie Euwe becomes sales director for Harper's Bazaar and Esquire.
For the young women's group of titles, which includes Cosmopolitan, Company and Zest, Hayley Granston becomes sales director, having previously been associate publisher of the now defunct She magazine.
In the lifestyle group, David Parker, formerly associate publisher on Country Living and Coast, becomes publisher and sales director for Country Living and You & Your Wedding.
Chris Tarafa, associate publisher of House Beautiful, becomes publisher and sales director for House Beautiful and Coast.
Ceri Anthony will continue as acting sales director for Good Housekeeping, Prima, Prima Baby and Psychologies until an appointment is made.
For the new weeklies group – All About Soap, Best, Inside Soap, Real People, and Reveal – sales director is Jessica Myers, former group ad director for NatMag's weeklies.
Jonny Asfaw has been appointed sales director for the company's online-only brands – allaboutyou, babyexpert, digitalspy, handbag, netdoctor and sugarscape. Asfaw was previously digital ad director at Hachette Filipacchi UK.
Duncan Chater will continue as publisher and sales director of NatMag-Rodale, the joint venture with Rodale International that publishes Men's Health, Runner's World and Triathlete's World.
The sales appointments follow Hearst's publishing restructure, which saw Lizzie Kershaw and Tess MacLeod-Smith leaving the company.
Follow Sophie Maden on Twitter @Sophie_Maden