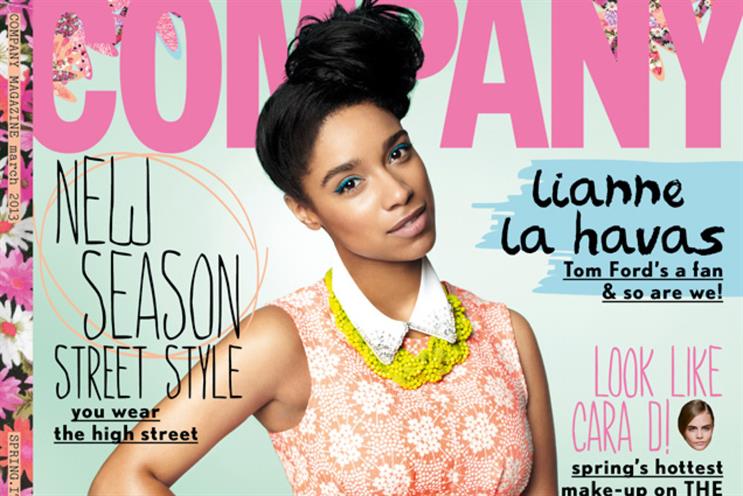 The publisher claims the move will allow Company to "focus its editorial efforts on supporting the desires of its 16 – 24 year-old female audience through its award-winning digital properties".

In the past six months, traffic to Company.co.uk has increased by 46%, with return visitors up 99% and social traffic up more than 140%.
The monthly print edition of Company, which costs £2.60, has dropped in the last 10 years from 332,603 in the second half of 2004 to 90,116 in the second half of 2013.
Company's monthly tablet edition had only just started to gain traction, responsible for just 2,057 average copies per month in the last official audit.
Anna Jones, chief executive of Hearst Magazines UK, said: "As a standalone digital brand, Company is well placed to provide a unique and dedicated service to this dynamic 16-24 old female demographic.
"Company already has a strong social presence across Twitter, Instagram, Facebook and YouTube and this focus will ensure this audience remains a key part of Hearst's product portfolio.
"Company Magazine has earned a loyal following since its original launch in 1978 and I'd like to thank the hard-working editorial team, led by Editor-in-Chief Victoria White, for their continued dedication and passion as we take the brand into this next phase."