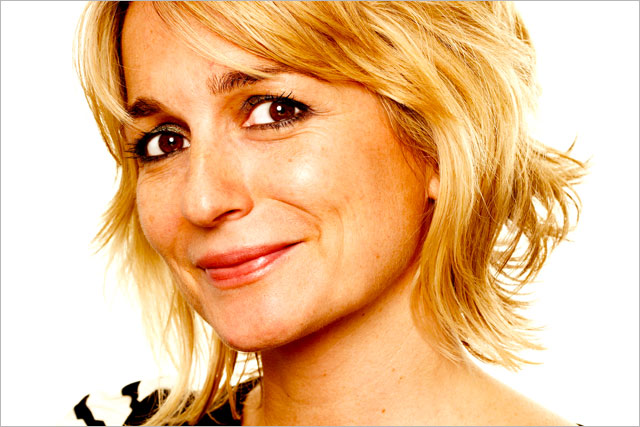 As the magazine industry picks apart yet another set of ABC figures, it's becoming more and more evident that the twice-annual publishing of consumer magazine circulations is increasingly just part of the story for multi-platform media brands such as Heat.
Don't get me wrong, the printed magazine is still an incredibly powerful medium and in good health – we still sell a healthy 261,715 copies of the print magazine every week ourselves and we know from research that our audience are more engaged than ever before – but it's become just one metric of how we track and understand the wider audience that is consuming the Heat brand across every platform and device.
You only need to take a look at my own day-to-day diary to understand how a magazine brand has changed. Five, six years ago, the team's 100% attention was about the print magazine, whereas now every platform – magazine, radio, online, TV, mobile and social – has equal focus.
The team have it in their DNA to think of the brand as a 360 proposition – they understand our audience wants to speak to us and connect with us in different ways at different points in their day.
A celebrity couple splits – we break the news via twitter – in minutes a news story appears online and on heat TV, the following day a heat radio special delves deeper into the subject and a few days later the magazine offers the reader a detailed analysis of the "why, how, what did their friends say, who else was involved and 'its his fault – surely?'"
Meanwhile our Facebook page will end up in a long discussion with our readers about whether the whole breakup happened because of one bad haircut choice.
The difference now is a multi-platform media brand needs to understand its audiences and create the right content on the right platforms. Time with a Heat interviewee such as James Corden now involves me doing a radio interview with James, making sure an edited version appears on heatworld.com, snippets fed out through Twitter, a bit to camera for Hotlist on Heat TV, as well as writing the feature in the magazine itself.
We might even give it the augmented reality treatment so subscribers to our Heat Extra app can bring a 3D James to life through their mobile. The best thing for James (aside from dressing up as Adele or something else we've somehow persuaded him to do) is that through Heat Extra he can then directly link readers to buy his book or DVD from Amazon so he gets an instant win.
The Heat universe now engages with 4.8 million consumers across all platforms, up from around three million a year ago. So despite a slight fall in our print magazine circulation, the brand, spurred by the rise in TV (average monthly reach of 2.2 million), radio (767,000 listeners a month, Rajar Q4 2012), mobile apps (60,000), online (1.4 million monthly users) and social (over 500,000) is now reaching more people, and has more advertising opportunities, than ever before.
While all at Bauer and Heat welcome the PPA's new combined circulation figure that measures print and digital for the first time, with all due respect, it's a million miles from where we are as a brand. Yes, it helps those brands that have digital versions that are nigh on identical to their print version, but that's frankly no use for pioneering media brands like ourselves.
We know the industry is doing all it can to bring measurement up-to-date, but what I would urge journalists, agencies, advertisers and the wider industry to look at is the whole reach of a brand, not the straightjacket metrics of another ABC measurement.
Magazine brands, with print at their heart, are here to stay, and our team at Heat are fiercely dedicated and passionate about creating brilliant content for our audiences, available to people whenever and however they want it.
We spend our lives telling stories to consumers, but in order to change the perception of the magazine brand, the most important story to tell is about how successful we are as individual brands and how we are growing as an industry. We're not scared of change – we're excited by it – Heat's world is expanding and like our audience, we're following the direction it takes – opening new avenues to access innovative content for current and future heat consumers.
I just hope the measurement systems can catch up.
Lucie Cave is editor-in-chief of Bauer's Heat