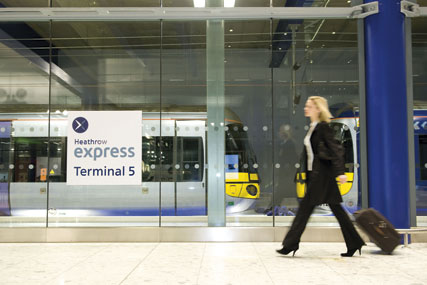 The service, which is owned by BAA, uses Libertine London for its advertising work.
Libertine was recently responsible for creating an ad campaign that featured a couple saying goodbye to each other at the train station while a plane flew closely above them. The strapline read: "Heathrow Express, the airport is closer than you think."
Carat handles the Heathrow Express media account, which is also up for pitch as part of a broader review of the £4 million BAA media business that was called last month.
Heathrow Express has recently supplemented its above-the-line work with e-mail marketing and loyalty programmes.
In March this year, BAA split its £50 million outdoor media contracts, including Heathrow Express, between JCDecaux, Eye and Airport Partners.