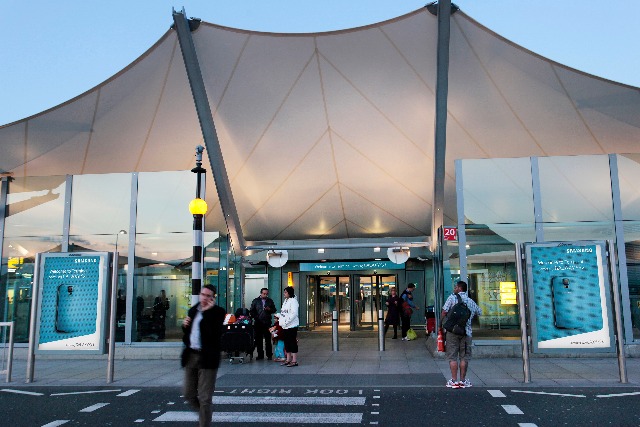 Samsung will take over the signage, wayfinding, website and all 172 digital screens at the terminal. JCDecaux Airport believes this is the first time an advertiser has rebranded a terminal for a major product launch.
It will also mark the first time Heathrow has allowed a brand takeover in Terminal 5, the "world's busiest terminal".
Russell Taylor, vice president of corporate marketing at Samsung Electronics UK & Ireland, said: "We are always looking for ways to maximise brand impact and this activity is testament to that.
"The partnership with Heathrow Airport and JCDecaux Airport was a one-off opportunity to push the boundaries like no other brand has been allowed to do before."
Signage in the airport lounges will direct passengers to the Dixons Travel stores where they can try out the Galaxy S5 phone.
The 'Terminal Samsung Galaxy S5' message will appear on all the digital panels in the main terminal, gate rooms and baggage reclaim area.
The activity was conceived by Cheil UK, the ad agency owned by Samsung.