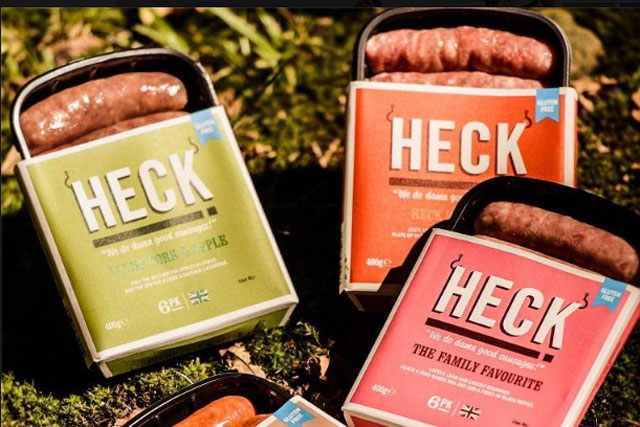 PAA won the account following a competitive pitch, prompted by the brand's desire to increase its marketing activity in a bid to improve its market share.
The agency will now deliver a digital and social campaign, which will be linked to advertising and experiential activity and aim to dramatise the sausage company's "What the Heck?" attitude to attract younger customers.
Jamie Keeble, a company founder at Heck, said: "We're a young team, ambitious for success and most of all, we believe in our product. Heck's language is in its name, it's who we are, and it's what we do – making people stop and think – what the Heck?
"In Partners we've found the right agency with the perfect attitude, capable of producing a stellar campaign with provocative ideas that will make us stand out from our competitors."
The brand is already sold in Tesco and Asda, and will be distributed in Waitrose stores from this month.
Paul Vallois, the managing partner at PAA, said: "Heck is a fantastic, entrepreneurial company with a distinct challenger-brand mentality.
"They are experimental, risk taking and unconventional – eager to grab the market share the product deserves. This is a great opportunity to make them a staple of the nation's households."