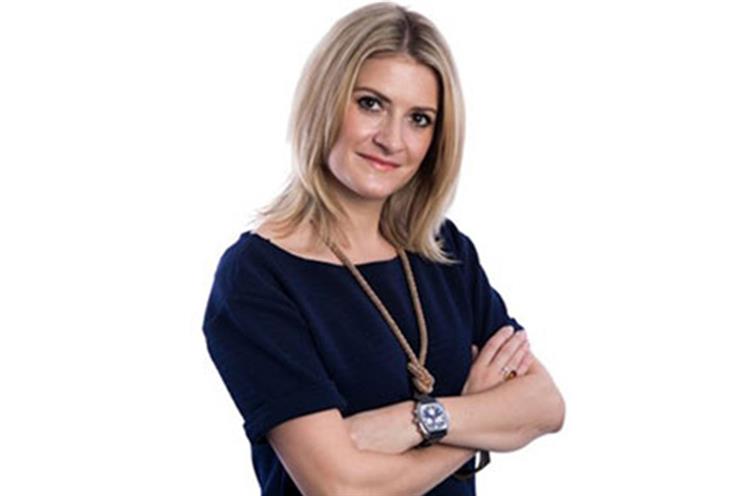 The adoption of ad blocking is increasing at a rapid rate, which makes someone who has been working in digital as long as I have start to feel slightly uneasy.
After all, digital marketers have been endorsing and justifying the "role of display" for well over a decade now, with some fantastic results to show for it.
And as we finally move into an era where we can leverage technology to automate buying and overlay real data to achieve the greatest targeting accuracy in our industry's history, it seems our halcyon age might be cut short as consumers opt to remove online advertising from their browsing experience.
A recent Adobe report estimates that as much as US$22 billion of global ad revenue will be lost in 2015 due to ad blocking, and the trend across desktop is beginning to be reflected in mobile too, with the launch of an ad free version of iOS.
So what does this mean for us all?
Well first let's look at what's happening here. It seems the motivation for the increased uptake in ad blocking technology is not that people don't want to see any ads.
Most consumers understand that advertising sustains the rich content they are consuming in their day-to-day lives, not just across the web but throughout the media in general.
It seems the projected 41 per cent global year-on-year growth in people using ad blocking software is predominantly a result of consumers becoming more conscious of being stalked.
This is no doubt acutely intensified by the trend within some verticals to chase the "nearly boughts" around the internet with relentless retargeting.
Despite our greatest efforts, has the ability to pinpoint our audiences to such minute detail started to work against us? Or is it the way that we are communicating to people that needs to evolve?
It would seem it's a bit of both. Just as with the hideously intrusive pop-up format 15 years ago, digital marketing has pushed the consumer a little too far with its insensitive use of ad units and unbridled invasion of their privacy (real or perceived).
The backlash now arrives in the form of a user simply rejecting visibility of all digital ads. Once the ad blocking technology has been downloaded, estimated by Adobe to sit at around 200 million users worldwide this year (or 6 per cent of the global internet population), there are added benefits for users in the form of less bandwidth wasted on ads and scripts, and consequently faster load times.
The fundamental problem here is that whilst consumers have evolved in this space, and our unrelenting persistence, desire and ability to hit people with our ads has increased exponentially, most digital display advertising has existed in the same format since the dawn of the internet. This is where we need to move forward as an industry.
And encouragingly some traction is already beginning to taken place.
We have seen companies such as Buzzfeed, whose popularity and experiments with virality have opened our eyes to the low-attention span of internet users, provide consumers with interesting bite-size content in line with their digital consumption habits.
Buzzfeed's advertisers are mandated to follow suit when running paid campaigns with them, providing snackable, attention-grabbing subject matter rather than hammering a "buy-this-now" message.
Similarly, native ad formats have emerged across the web to intertwine our branded content with appropriate user newsfeeds, something that our friends at Facebook have been doing for years. We can also leverage our data sources to good end, making sure our display advertising message doesn't take a one-size-fits-all approach, and that we properly and effectively manage the level of ad exposure per individual user.
Let me stress here that many of these ideas aren't new, but we need now more than ever to start adhering to some tighter rules.
Another example of where change is needed exists in the world of video, an area which will hit ad revenue the hardest with the proliferation of ad blocking. Is it still appropriate to be running our 30-second TV ad out before a three-minute YouTube music video?
Why is this consideration for the way that people are consuming digital media not trickling through into our communications after all this time?
Of course, not all advertisers are falling down in all of these areas; there are some fantastic examples out there of brands and agencies getting it very right. But I am still surprised that we as digitally savvy consumers and marketers haven't seen much advance in the way we use digital ads in the majority of cases.
We simply cannot ignore the fact that consumers have wised up to our advertising tactics. Now it's time to work with our clients, creative agencies, publishers and tech vendors to adopt a consumer-first approach.
What do our different audiences want from us online and what benefit we can bring to them (and yes there can be one!).
Let's move away from the old model and realise it's time to evolve our approach in the not-so-new-anymore digital world. This isn't a revelation to many of us, neither is the fact that a combined content-led, data-led strategy can answer many of these questions.
But how many advertisers are doing this well right now in your region? We need to make sure that as an industry we are responding to the widely accessible new technologies that empower the consumer to deny our advertising in the digital world.
It is worth noting that ad blocking does not encompass all online ads. In fact the user can very specifically define the content they wish to restrict so it is tailored to their requirements. In short, interesting ads stand less chance of being blocked.
Content blocking is also not a default setting in many browsers, even iOS9, meaning the user must actively seek it out.
Conclusion? Let's not motivate them to do so. Aside from browser-based ad blocking, there are a new wave of ad blocking vendors out there, claiming (arguably with some success) to make the digital ecosystem a better place.
For example, Eyeo offer AdBlock Plus, which allows users to control the type of content they see online whilst encouraging positive, informative advertising and privacy-protection practices. They cite that 'users will always decide how the internet runs', which is a very poignant reminder that ultimately, advertisers are at the consumer's mercy when it comes to digital marketing.
But we shouldn't need a tech startup to tell us this! We are the experts on the way that audiences behave. It's what our industry is built on.
Consumers taking back their right to experience the content they choose is something that we simply must attend to. To do so, we must take their needs on board and maintain our right to still speak to them, via the right kind of digital communications.
Yes, we should still be targeting our consumers with digital display and video. Yes we should absolutely be employing new technologies that facilitate intelligent, data-driven marketing.
But the shape that our new world needs to take is one in which we respect the privacy of users and avoid intrusive, unimaginative advertising, thus truly putting the consumer at the heart of what we do.
Amy Dabbs is head of digital with MEC Singapore
This article was first published on campaignasia.com