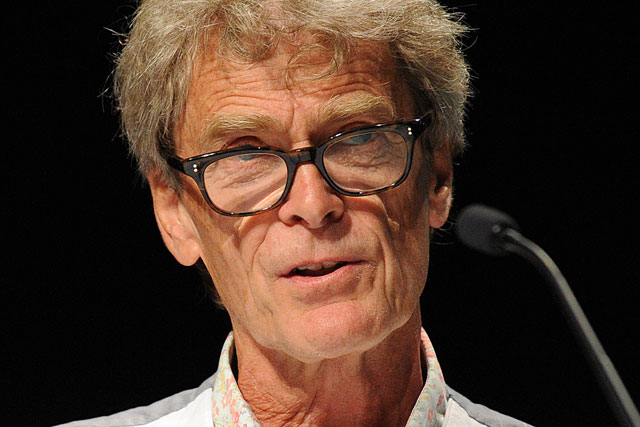 Hegarty, who was the first recipient of the prestigious Lion of St Mark in 2011 and is the founder and creative head of the global Bartle Bogle Hegarty network, will chair the film jury.

He said: "Film is the most powerful, persuasive medium at the hands of a communicator. It has been celebrated by the Cannes Lions Festival for the last 60 years. One approaches chairing that jury with both trepidation and excitement."

After a 2012 where the network he founded won independent agency of the year and agency of the year, and he took home the Lion of St Mark, Wieden, chairman of Wieden & Kennedy, will chair the Titanium and Integrated Lions.

Wieden said: "There is something about Cannes that keeps calling you back. And given the revolution at hand, I could not be more thrilled to come check it out."

The founder and creative chairman at New York-based Droga5, Droga is one of the most awarded creatives at Cannes and has won more than 80 Lions and will this year chair the Innovation Lions jury.

Droga said: "Our ability to invent new creative platforms is what enables this industry to move forward. We need to celebrate those precious few ideas that introduce new canvases.

"The best ones transcend any medium or story and take us somewhere we've never been. I am thrilled to be part of such an important new category. The water may be uncharted, but we still need to forge ahead."
The Media Lions jury president will be Jack Klues, chairman at VivaKi.
Klues said: "The unique contributions of media and the skills required to execute powerful media engagements require careful consideration if they are to be properly evaluated, and I look forward to working with industry colleagues to uphold the world-class standards of quality and creativity that Cannes represents."

The full list of judges can be found on the Cannes Lions website.
The deadline for entries in the Creative Effectiveness Lions is next Friday (1 March) and all other entries have to be in by 8 March.

The 60th Cannes Lions International Festival of Creativity will take place between 16 and 22 June.


Follow @MaisieMcCabe