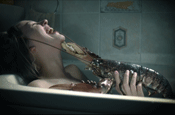 The agency was asked by Heineken to work on a paid for brief for the brewer and it is thought that both Red Brick Road, the incumbent, and Wieden & Kennedy Amsterdam also submitted creative work for consideration.
The Red Brick Road will continue to hold a place on the Heineken roster and will launch a global corporate responsibility campaign at the end of this week.
It is thought that BBH will now work with the brewer's Amsterdam head office on a brief to bring all of Heineken's marketing activity, such as its main beer brand and football sponsorship, together under one global idea/tagline.
Ben Fennell, chief executive of BBH London, said: "The level of creative and commercial ambition in Amsterdam and around the Heineken world is really energising.

"There is something uniquely challenging and independent about Heineken's brand and business DNA. We believe we are going to work very well together."