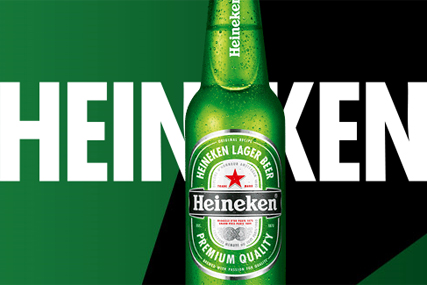 Starcom MediaVest already held the £30m account in the UK, but it will now take on the media planning and buying business for all of Heineken's brands in 42 markets across the world.
In the first phase, from 1 July, Publicis Groupe-owned Starcom MediaVest will focus on Heineken's top 15 spending markets, which account for 85% of the company's media spend and include the UK, USA, Russia, Brazil and France.
In a second phase, Starcom MediaVest will take on the remaining markets.
Starcom MediaVest will be charged with enhancing the effectiveness of the company's brand-building work, while fully leveraging the company's increased buying power.
The review was called in November last year in an attempt to achieve cost efficiencies. Alongside the UK, MediaVest previously had the account in the USA, Italy and Mexico, while Mindshare's biggest markets were the Netherlands and Ireland.
Alexis Nasard, chief commercial officer at Heineken, said: "This move is in line with our strategy to foster thought-leadership in the increasingly complex media world, leveraging the potential of both new and classical media, while maximising the proportion of our marketing spend that is consumer-facing.
"We are confident that this partnership will support Heineken's broader strategy to drive top-line growth and market share, by stimulating consumer engagement and igniting the conversation around our brands."
The appointment of a global media agency is part of a wider push by Heineken to leverage its global scale, by appointing a global ad agency for the Heineken brand and creating a global business services organisation.
Follow Maisie McCabe on Twitter @MaisieMcCabe