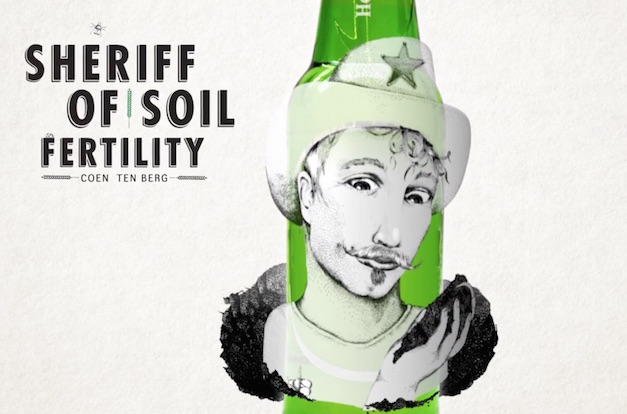 The campaign's theme, celebrating the farmers that grow the beer's ingredients, is similar to the Eric Cantona-fronted television ad for sister brand Kronenbourg 1664.
However, it differs in tone and vehicle, using interactive content with a Wild West style, delivered by scanning a bottle of Heineken or a beer mat with the Blippar mobile app.
This 60-second animation presents the 'Legendary 7' – seven real-life farmers from the UK, the Netherlands, France, Germany and Greece who produce high-quality sustainable hops and barley.
Other content gives more detail on each of the farmers' stories – for example how Jacky Brosse keeps beehives on his vast barley fields in France – and on Heineken's sustainability commitments.
People are also encouraged to show support for the farmers by creating their own selfie and sharing it on social media.
Awareness of the campaign is being boosted by poster executions in the style of Wild West "Wanted" posters.
Mark van Iterson, global head of design for Heineken, said: "Sustainability is often seen to be complex and inaccessible for consumers.
"However, sustainability is at the heart of all that we do and we wanted to find a way to encourage consumers and all our stakeholders to easily engage with our Brewing a Better World programme.
"Legendary 7 challenges the status quo of sustainability reporting and helps consumers appreciate the sustainability thinking and all natural ingredients which go into the creation of their favourite brand."