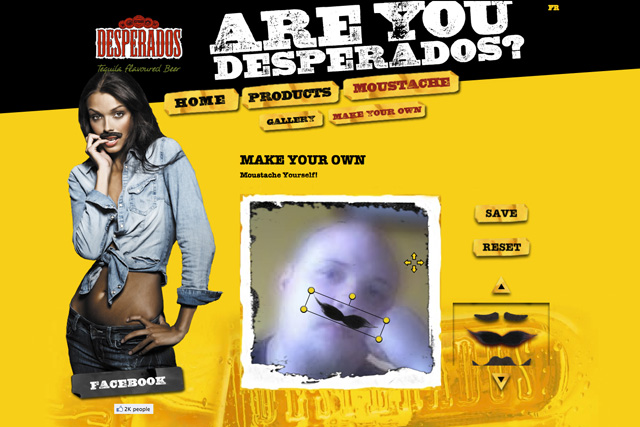 The brewer is talking to agencies via the intermediary Creative Brief as it looks to strengthen Desperados' global positioning. Developing awareness of the brand in the UK is thought to be a key part of the brief.
Desperados, which is owned by Heineken France, is understood to have held chemistry meetings with five agencies, and has invited an undisclosed shortlist of agencies to pitch for the business.
The review is not expected to affect the brand's current relationship with its France-based creative agency, Dufresne Corrigan Scarlett.
Heineken is looking to grow its share in European markets among 18- to 26-year-old beer drinkers and roll out the brand to new international markets.
In particular, it is looking to expand its presence in the UK, which it has identified as a key market for growth.
The brand's most recent foray into digital advertising was the launch of a branded YouTube channel in April this year.
It featured an interactive ad, created by Dufresne Corrigan Scarlett and the digital production company MediaMonks, which allowed viewers to connect with their Facebook friends, inviting them to join the party in the ad.
The review comes as Heineken focuses on the international roll-out of several of its key brands, including Sol, Strongbow and Dos Equis.