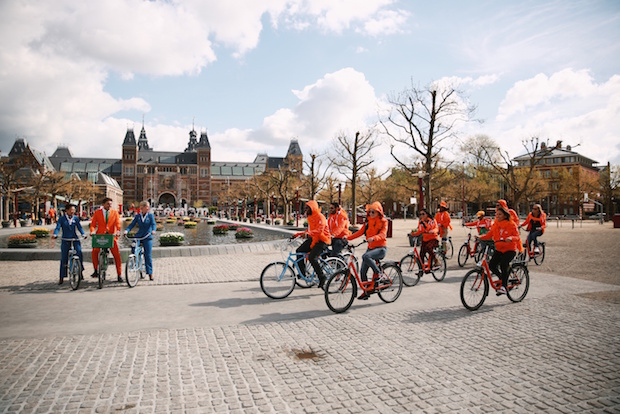 Winners were chosen in Heineken venues in five cities – Cape Town, Rio, Shanghai, Oslo and Los Angeles – and flown with their best friend by KLM to Amsterdam.
The surprise mechanic saw people asked by bar staff if they wanted an orange experience. If they said yes they were given an orange outfit and challenged to sing Dutch folk song 'Oranje Boven' in front of a packed bar, and if they did they were told they were going on the trip.
King's Day is a national holiday celebrated with a street party in Amsterdam.