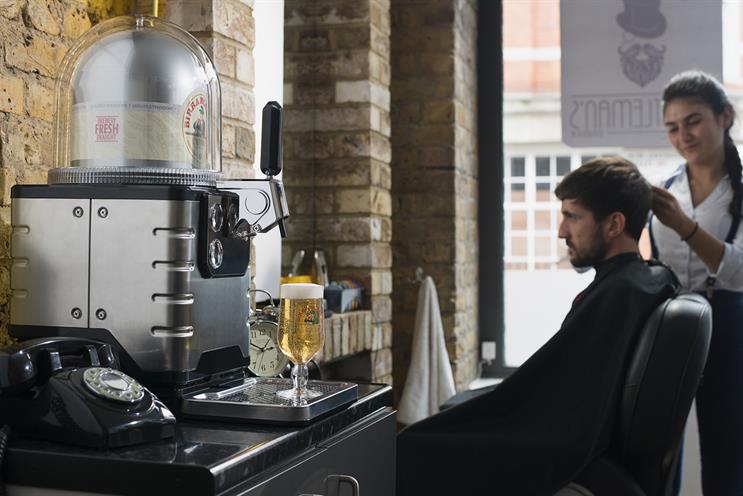 According to Heineken, the machine works thanks to a smaller eight-litre keg and a new technology called "Brewlock" which forces compressed air between the outer bottle and inner container, pushing beer out of the keg into the tap.
The result is a £500 machine with the footprint of an A4 piece of paper and that can be set up anywhere there is a power source. Once it is fitted with a pre-chilled keg, it just needs to be plugged in, switched on and pressurised.
Heineken commercial director, Blade UK, Ross Mair said the brand sees potential demand from small-medium sized enterprises and staff canteens.
"It takes less than a minute to set up, and changing the keg is really simple - anyone can do it. Plus there is no need to clean lines – it's simply fresh beer cooled to 2 degrees Celsius, and the beer stays fresh for 30 days," Mair said.
Currently, only Heineken and Birra Moretti are available in the eight-litre kegs but there are plans to push out more brews next year.