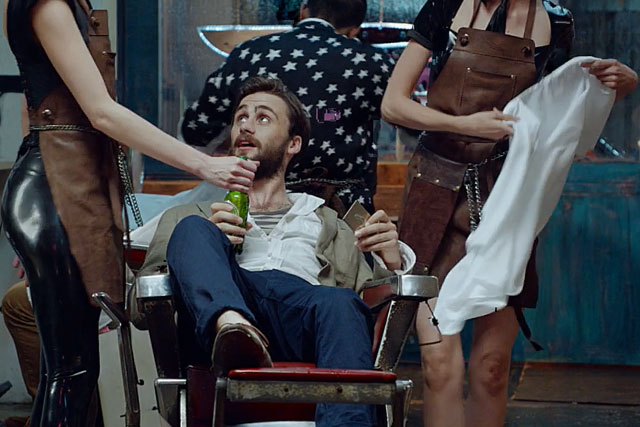 The TV ad, called "cities of the world" and created by Wieden & Kennedy Amsterdam, is part of the wider "the legends" series of films featuring 'men of the world' who push past their limits.
The male-focused spot launches globally today, ahead of the football World Cup next month. Heineken's rival brand Budweiser is the official beer of the 2014 Fifa World Cup Brazil.
Heineken hopes to encourage men to keep exploring the city where they live through the spot, which shows a man following a series of business cards lost by a woman called Eve, to uncover new places in his city.
At Wieden & Kennedy Amsterdam Bern Hunter wrote the campaign and Mike Bond art directed it. Traktor directed and produced the spot.
Gianluca Di Tondo, the senior brand director, global Heineken brand, said: "Men of the world want to make the most out of their time in the city, because they know life only gives them one shot.
"So they really live their city by seeking out new experiences and adventures and they have an underlying fear of missing out on the best ones.
"Heineken is always looking for innovative ways to interact with our men of the world. Knowing that they fear missing out, Heineken is there to help by giving them the inspiration they need to become legends in their city."
In addition to the TV ad campaign, there will be online activity and a set of specially designed bottles to honour the cities of New York, Shanghai, Berlin, Amsterdam, London and Rio de Janeiro.
This article was first published on Campaignlive.co.uk