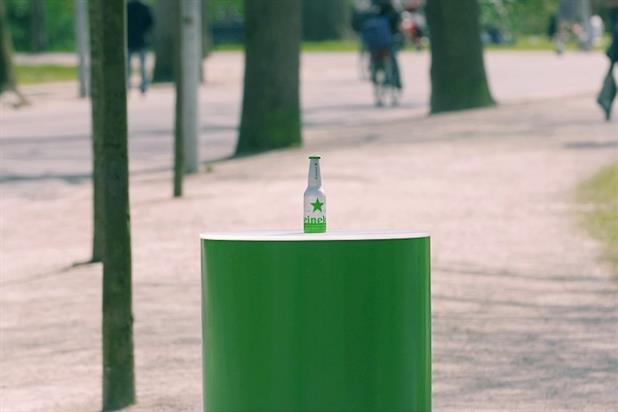 Heineken has refreshed its global agency lineup by appointing Publicis Worldwide to be its lead global creative agency for the brewing giant's lager brand.
Publicis Worldwide already worked with Heineken in some markets, including France and Italy, and the appointment will see it take additional responsibility for the brand's global creative work.
It follows Heineken's split with incumbent Wieden & Kennedy two weeks ago. Local agencies will continue to create local campaigns for the brand.
Jan Derck van Karnebeek, Heineken chief commercial officer, said: "Over the last two years, the team has produced exceptional results for Heineken, especially the responsible consumption and "dream island" campaign.
"The team has consistently demonstrated a strong understanding of the strategic direction of the brand and we have been enormously impressed by their strong creative ideas and innovative approach."
He added: "We enjoy a strong cultural fit with the Publicis team and are confident that this partnership will further build on the success we have enjoyed with recent Heineken campaigns."
In an internal memo to staff, Arthur Sadoun, the chief executive of Publicis Worldwide, wrote: "During the last few months, many of you have done a great job to demonstrate locally, and also globally, to Heineken how we have transformed Publicis Worldwide to lead the change in our industry. This move is the recognition of your great work and I really want to thank you all for that."
Sadoun praised Bruno Bertelli, the chief executive of Publicis Italy, who will lead the global team the agency is putting in place for the client.
He added: "Having the chance to work side by side with Heineken, to write a new chapter for their communications, is a fantastic opportunity for all of us, but it's also a big responsibility. We now have to prove that we deserve their trust across the network by delivering breakthrough work from New York to Shanghai to Sao Paulo. I¹m counting on all of you."
Heineken won the Creative Marketer of the Year award at Cannes Lions last week.
This article first appeared on campaignlive.co.uk.