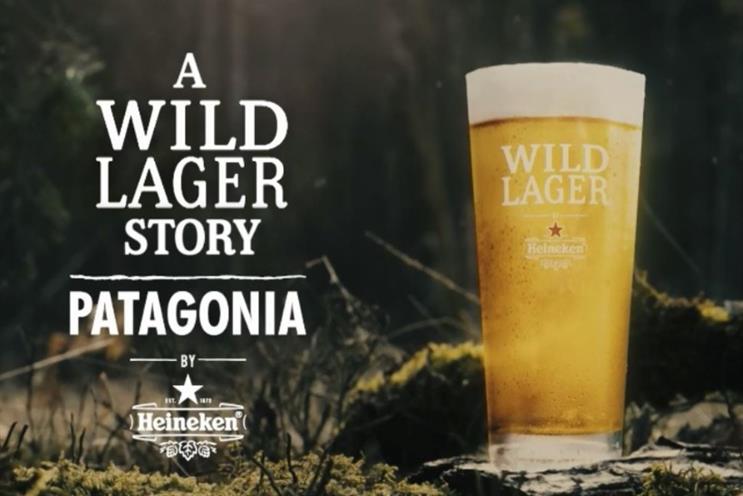 Today's unlikely (but successful) partnership award goes to Heineken and National Geographic.
The names teamed up to launch H41 Wild Lager -- a beer inspired by the groundbreaking discovery of a rare form of yeast in Patagonia.
"A Wild Lager Story" is a branded content partnership created to bring the beer's unique scientific – and accidental – discovery to life with a mini-documentary.
"Just as we do at National Geographic, we see that Heineken places a high value on exploration, science and storytelling," said Brendan Ripp, EVP of sales and partnerships at National Geographic.
"We're thrilled that this partnership and our connection to the world's top storytellers and filmmakers has helped Heineken chronicle Dr. Libkind's discovery and the brewing trial-and-error of their new Wild Lager series."
To capture the footage for this endeavor, National Geographic traveled with Heineken to Patagonia to retrace the footsteps of H41 alongside both Diego Libkind, PhD Biologist at IPATEC (CONICET – UNCo) in Bariloche, Argentina, who discovered the elusive "Mother Yeast," and Willem van Waesberghe, Heineken's global master brewer.
Their partnership was born when Waesberghe contacted Libkind after National Geographic published an article about the new yeast in the Proceedings of National Academy of Sciences back when it was stumbled upon in 2010.
The limited-edition lager is named for the coordinates at which it was discovered: 41° South and 71° West.
"It's a unique story," said Libkind, "and in all my initial conversations with Heineken, it was apparent that they wanted to keep the story as real as possible – something that was very important to me as well. I knew that Heineken was not just interested in the yeast, but in the story behind it and its Patagonian heritage. I'm thrilled that people everywhere can now experience this story in a new way with National Geographic."