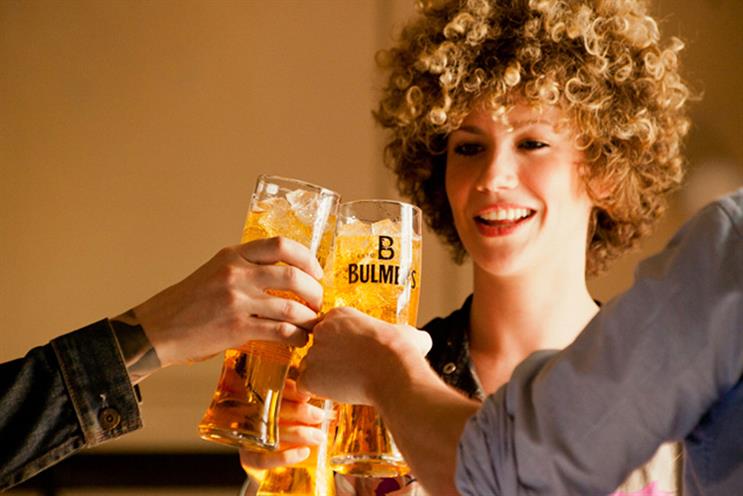 The cross-portfolio targeted mobile campaign begins this month and will run throughout the rest of the year on inventory belonging to the three Weve partners, EE, Telefonica UK (O2) and Vodafone UK.
As part of this partnership, Foster's will run a campaign in the coming months focused around weather- and location-targeted activity around key on-trade locations. The campaign will also feature a loyalty scheme.
There will also be activity targeted at particular locations around sporting arenas in the next few months to support Strongbow's 'Earn It' campaign, challenging people to step out of their comfort zones.
The agreement represents an increase in mobile investment by Heineken and reflects the beer and cider business's focus on digital media in its marketing mix. Heineken aims to have an "always on" approach towards mobile messaging.
Starcom MediaVest Group (SMG) brokered the deal and the partnership is the result of ongoing collaboration between Heineken, Weve and SMG.
Lynsey Hurst, the senior brand manager at Heineken UK, said: "Implementing mobile throughout our campaigns is key to communicating with our audience and Weve's ability to delve deeper into results will provide invaluable audience insight."
She added that Weve was a perfect partner because it was "uniquely positioned" in the market in terms of targeting capabilities and audience understanding.
Heineken will also work with Weve on bespoke research to assess the value of mobile, while also involving on-trade and off-trade partners to track the channel's effect on actual sales data.
Matt Lloyd, a business director at SMG, said: "The ability to message customers direct to their handset, and serve them bespoke communications based on precise location, time of day, and what they are doing, resonates with the SMG philosophy of designing relevant, meaningful human experiences.
"There are already campaigns in the pipeline that will be firsts in both the category and the market. Through closer collaboration, Heineken and Weve will be at the forefront of innovation in this fast-developing category."