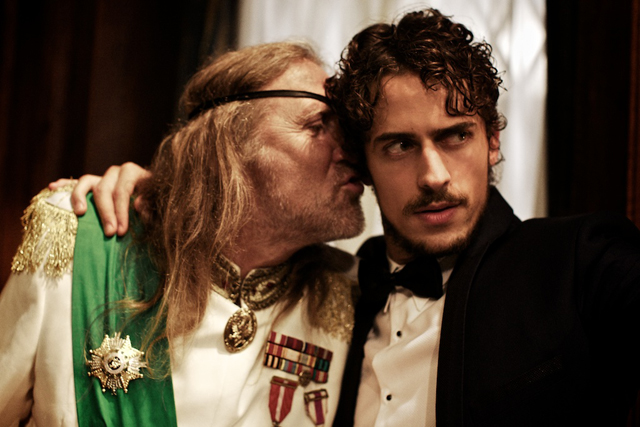 The agreement continues the lager brand's long-standing association with international rugby, having first sponsored the Rugby World Cup in 1995.
The relationship sees Heineken maintain access to a package of worldwide rights, including use of Rugby World Cup 2015 event marks and designations in promotional tie-ins, pouring rights around stadia at all official Rugby World Cup outlets, and most digital content rights to use across social media channels.
Heineken said the extension of the ongoing sponsorship of the tournament, coupled with being the title sponsor of the Heineken Cup, Europe's club rugby competition, meant that it will have invested more than £100m in rugby over a 20-year period.
Alexis Nasard, chief commercial officer at Heineken, said the deal was part of brand's strategy to concentrate on "fewer, larger and high-quality properties to get the maximum benefit from our business investments".
He said: "[Rugby World Cup] is a perfect match for Heineken, providing an excellent platform of communicating important brand messages such as Enjoy Heineken Responsibly, while being part of our consumers' conversation in a consistent but surprising way."
Hans Erik Tuijt, global brand activation manager, Heineken, added: "The event provides us with a unique opportunity to continue to share stories and further develop our relationship with the growing international rugby audience."
Heineken's 'This is The Game' Rugby World Cup 2011 sponsorship campaign included digital content featuring rugby legends Will Carling, Zinzan Brooke, Matt Burke, Scott Quinnell and Rob Henderson, as well as entertainment and sporting celebrities such as Stephen Fry and Manchester United and England footballer, Rio Ferdinand.
Fans have been able to engage with the content across its online platforms, YouTube, Facebook and Twitter.
The brand hopes to build on the digital foundations of the 2011 activity to further engage with the growing global rugby audience during the 2015 tournament.