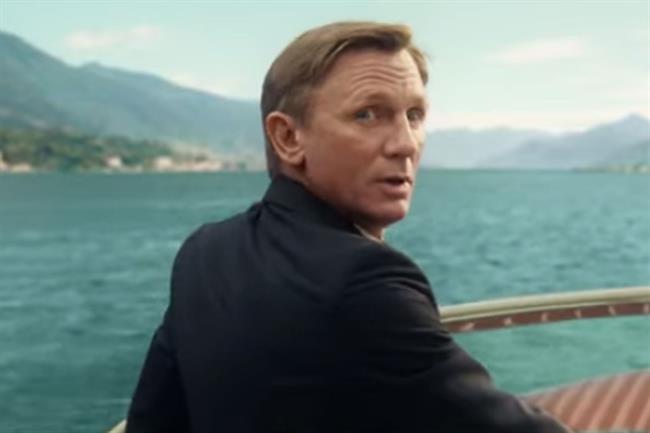 The new ad was created by Wieden & Kennedy Amsterdam. It was released on Facebook today (21 September) and will air on TV and in cinemas from tomorrow.
The spot opens on Craig, who plays Bond in Spectre, jumping into a speedboat to evade some villains. A young woman, who is preparing for a waterskiing lesson, gets mixed up in the chase because she is attached to Bond's boat. She ends up foiling the villains for the spy and manages to acquire a couple of bottles of Heineken, to boot.
Footage of Hervé Villechaize, who played the henchman Nick Nack in The Man With The Golden Gun but died in 1993, has also been inserted into the ad as a cameo role.
Heineken has been a commercial partner of the James Bond films since 1997's Tomorrow Never Dies, starring Pierce Brosnan as Bond, and claims that it is the only sponsor this year to create an ad that features Craig as Bond.
As part of the integrated campaign, Heineken is inviting a handful of people to attend the brand's screening of Spectre in November. It has put in place technology for these competition winners to take the world's first selfie from space, which the brand is dubbing the 'spyfie'. To accomplish this feat, Heineken has partnered with Urthecast to take pictures using a camera onboard Deimos, an Earth mapping satellite.
Hans Erik Tuijt, Heineken's global sponsorship director, said: "In celebration of a partnership spanning 18 years, our Spectre campaign is our most innovative ever.
"The very nature of the Bond film franchise gives us opportunities to take a cutting-edge and pioneering approach that both excites and adds real value to the film fan's experience."
Additionally, Heineken has produced around 500 million beer bottles that contain a logo that can be scanned to unlock behind-the-scenes content from the new Bond film.
The new TV spot was written by Thierry Albert, art directed by Faustin Claverie, and directed by Tom Kuntz through MJZ.
This is one of Wieden & Kennedy Amsterdam's last campaigns for Heineken. The alcohol brand ended its global relationship with the agency earlier this year.