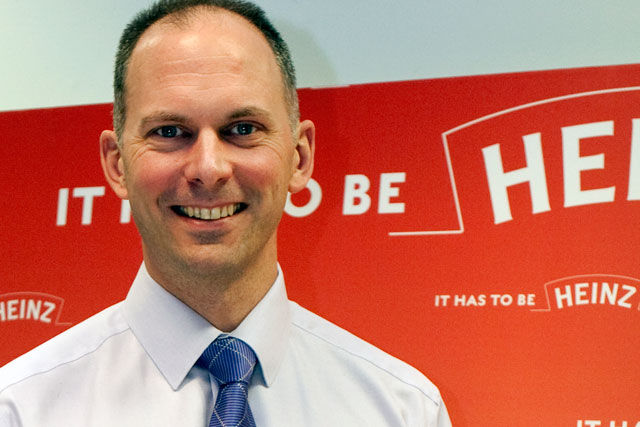 The brand owner is pulling back on promotions and redirecting funds from other parts of the business to support the focus on growth through innovation.
Heinz has undertaken a number of digital marketing initiatives in recent years including activity on Facebook and an augmented-reality trial for Ketchup with Blippar. It is now looking to accelerate its investment in digital.
Speaking to delegates from brands and retailers across the food industry at the annual IGD Convention yesterday, the Heinz UK & Ireland president said it had a "rigorous test and learn model" for "proving ROIs in the market before we upweight spend". This meant it would invest more for as long as it continued to see the benefits.
"We are prioritising learning over ROI in the short term, and have placed a big bet in taking our spend on digital channels from 3% to around 20% of our media budget.," added Hill.
The "breakthrough" would be made, he said, when Heinz is eventually able to link the data on media engagement with purchase. Hill said: "Is spending less on promotions and investing more in digital working for us? We believe it is. But it does involve making tough choices elsewhere in the business."
He cautioned that it was not "just about building numbers" on social platforms, but driving "talkability, likeability and engagement". He said: "Heinz was not even on the playing field two years ago when it came to social media."
The brand's decision to exclusively launch a tomato ketchup variant on Facebook last year changed that. However, he admitted that the initiative was a loss-leader, but succeeded in propelling the brand into the social space.
"For now, my point of view is that brand engagement in a social media space is still very much an emerging art not a science," Hill said.