Heinz "Ed Sheeran X Heinz Tomato Ketchup, Tattoo Edition"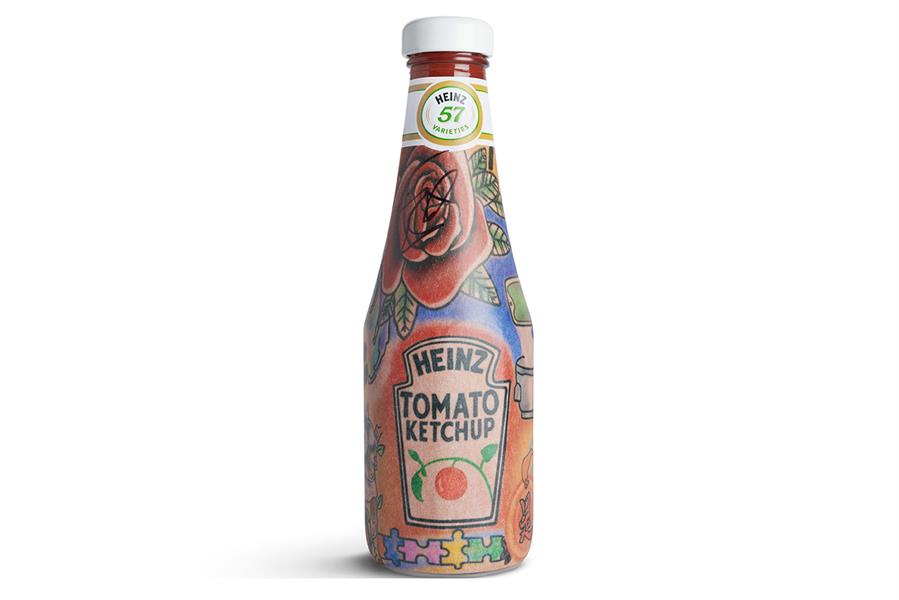 The love affair between Heinz and Ed Sheeran has reached new heights.
It all began when the pop star professed his love for the brand, leading to him writing, directing and starring in a Heinz Tomato Ketchup ad. Then Heinz took it further, releasing a collection of 150 "Ed Sheeran X Heinz" bottles that feature Sheeran's tattoos and are signed by the musician himself. Three bottles will be auctioned off at Christie's in London or fans can enter a prize draw, with all proceeds benefiting Sheeran's nominated charity, East Anglia's Children's Hospices, or Heinz's pick, Rise Against Hunger.