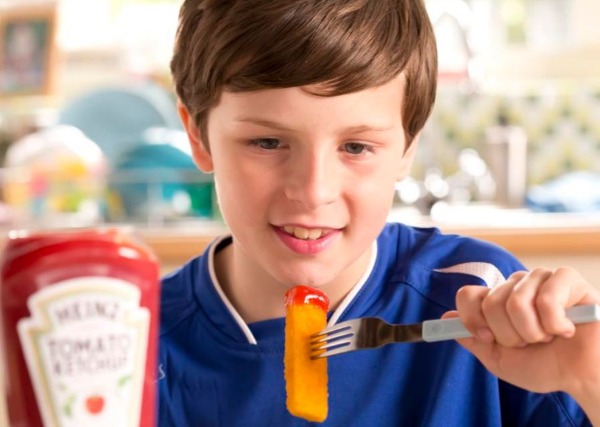 The campaign, which kicks off 1 October, includes Heinz's first pan European TV ad campaign for ketchup for seven years.
The new ad, created by AMV BBDO, depicts a collection of food moments that "simply aren't the same without Heinz Tomato Ketchup", in a bid to remind shoppers that "it has to be Heinz".
Ten different versions of the commercial have been created to ensure the feature reflects taste nuances in local markets. In the UK, the first ad will feature a bacon sandwich, whereas in France and Spain the ad will feature sauté potatoes and chicken fillets.
The activity will also introduce for the first time the use of only Heinz-grown tomatoes in the ketchup recipe, which are grown from Heinz-owned seeds. It will also feature a tag at the end highlighting the new Heinz Tomato Ketchup 50% Less Sugars variety, which contains a Stevia blend and 25% less salt.
"It's been a while since our last TV advert first aired but we're confident it's been worth the wait," said Lucy Cawkwell, European marketing manager.
"Heinz Tomato Ketchup has always been about putting that spark into mealtimes and we know from our research that for many of our consumers, some dishes simply aren't complete without it.
"So our new campaign really celebrates that idea of bringing food to life and also champions the quality of the tomatoes which give our sauce its unmistakable taste."
Heinz said it would support the ad, which runs until December, with a £1.2m wider marketing campaign that would include digital and in-store. It would also release 2m bottles of Heinz Tomato Ketchup with a special label indicating the recipe is "bursting full of Heinz tomatoes".