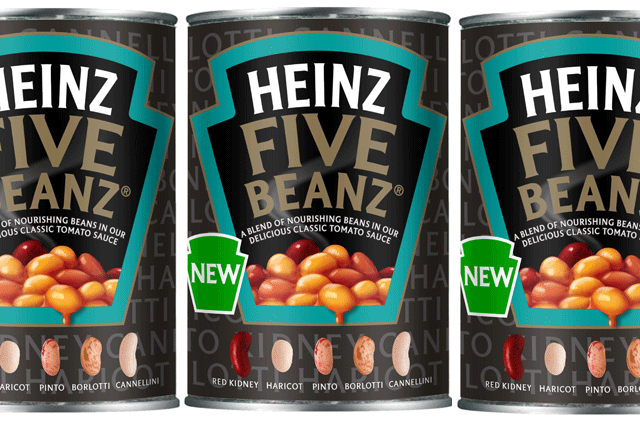 Details of the name of the sauce and the campaign are expected to be unveiled in the coming weeks.
The social media campaign, meanwhile, kicks off this week and is called 'Your Name On A Bean'.
The campaign will involve consumers taking part in a fun personality test to get the chance to have their name engraved on a special commemorative dried bean.
To take part, consumers need to log onto http://www.facebook.com /heinzbeanz and answer six light-hearted, multiple-choice questions, to find out what kind of "bean" they are.
Those who complete the quiz will be automatically entered into a draw to win an engraved dried bean that most matches their personality.
Heinz will select a winner from each bean variety every hour, which equates to 120 beans a day and 1.440 beans over the 10-day campaign.
Positioned as 'Beanz For Grown Up'', Heinz Five Beanz contains five different beans – haricot, kidney, pinto, cannelloni and borlotti – in the classic Heiniz Beanz tomato sauce.
The social media campaign runs alongside a fully integrated campaign, including digital, print and outdoor advertising.
According to industry figures, Heinz Beanz range is the market leader in the beans category, with a 66% share of the market.

Follow @johnreynolds10