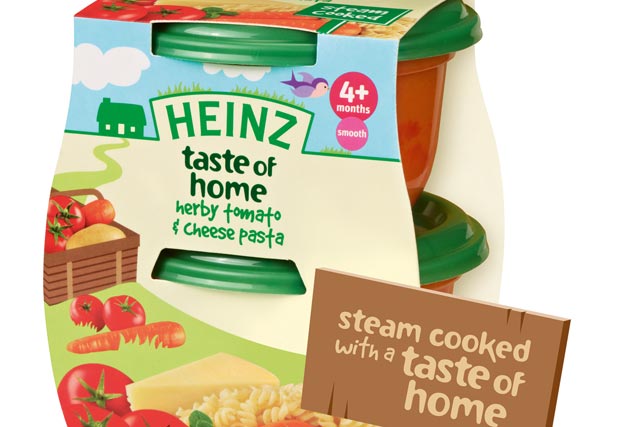 The marketing activity, which Heinz claims is its biggest push in the babyfood market to date, will kick off next year and will support a range of savoury dishes
The 13-strong Taste of Home product range will hit shelves in January and will be targeted at several baby groups, varying in product size – babies aged four months-plus (priced at £1.49); seven months-plus (priced at £1.89); and 10 months-plus (priced at £2.29).
The everyday meals are pitched as a cheaper rival to products already on the shelves.
They will be sold in plastic pots with resealable lids, and each of the varieties in the range is steam-cooked and packed with at least three vegetables or fruit, according to Heinz.
Meal variants include Sunday chicken dinner, herb pasta bolognaise, and garden vegetable chicken casserole.
The new range will be supported by a direct mail campaign, in-store marketing and a PR campaign.
Separately, Heinz is to revamp the packaging across its entire 154-strong care babyfood range in January.