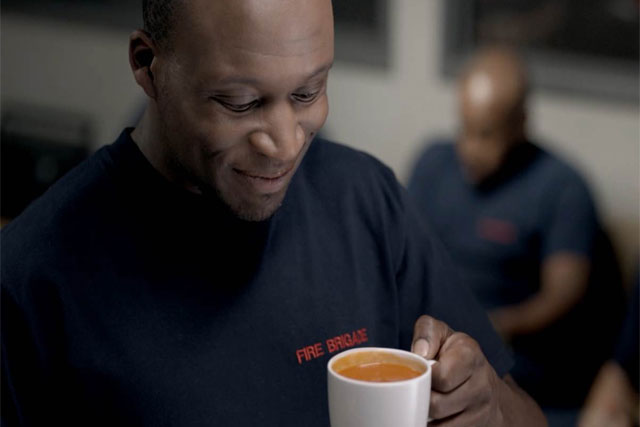 The TV ad by AMV BBDO airs this week for four weeks as part of a £2m investment in the Squeeze & Stir brand.
The spot features people enjoying hot mugs of soup. Instead of sipping from regular mugs, they each hold steaming vegetables with handles.
The ad will run during 'The X Factor', 'Loose Women', 'Big Brother' and 'Come Dine with Me' among other shows.
Squeeze & Stir launched in July. Heinz claims it sold 2.1 million units, worth £1.3m, in value sales in its first 13 weeks on the market.
The soup is made from a low-fat concentrated puree, which is squeezed into a cup of boiling water and stirred.
Follow John Reynolds on Twitter @johnreynolds10