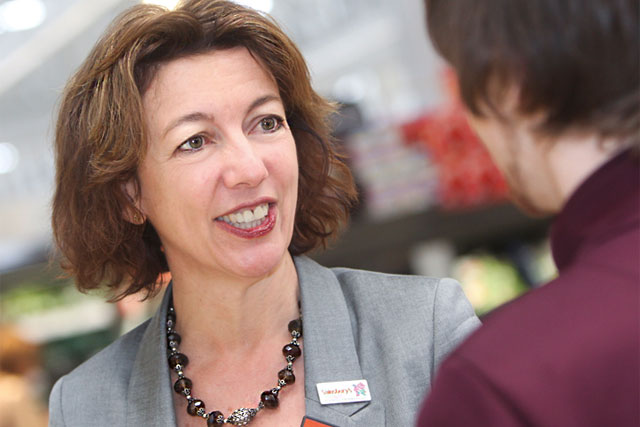 Buck, currently Sainsbury's retail director, will take on her new role on 11 May, and will be responsible for developing the business beyond the core. In addition to Mobile by Sainsbury's and Sainsbury's Energy, the Sainsbury's Online business will become part of her remit.
Sarah Warby remains as marketing director.
Robbie Feather will lead the online operations, becoming director of online and reporting directly to Buck.
Paul Mill-Hicks, currently the business unit director for grocery, is promoted to the operating board as food commercial director, responsible for own brand among other areas.
Roger Burnley, currently managing director of general merchandise, clothing and logistics, becomes the retail operations director leading a newly combined team of supermarkets, convenience and logistics.
Peter Griffiths, chief executive of Sainsbury's Bank, also joins the operating board following Sainsbury's acquisition of the remaining 50% shareholding of the bank from Lloyds Banking Group.
Justin King, outgoing chief executive, said: "Mike Coupe and I are working closely to ensure a strong transition as we move towards my departure on 9 July.
"A key part of our success over the last 10 years has been the strength of our leadership team at all levels of our business, and our focus on developing talent from within, ensuring we have a great blend of innovative thinking and experience.
"The changes we're announcing today will strengthen an already strong leadership team, and allow us to achieve even greater success in the future."