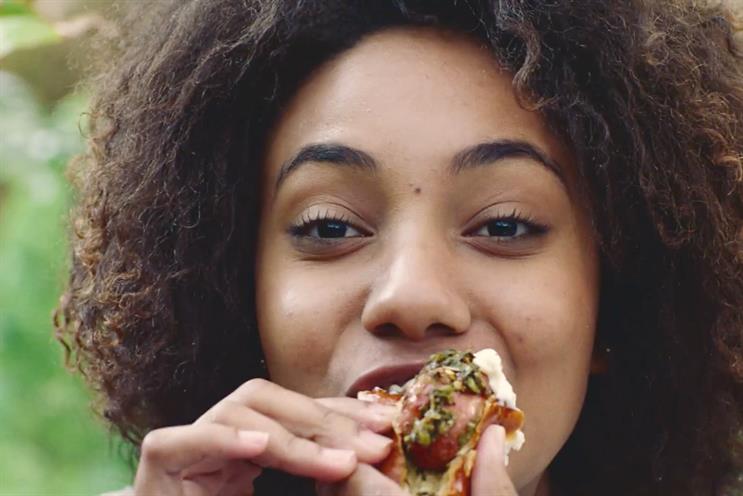 The Unilever-owned mayonnaise brand is being revamped across 24 international markets to focus on "great taste and food culture".
It follows brand research which found that consumers are addicted to "food porn" – meals that look good – but that there is currently less focus on great-tasting food.
Allen said: "People have never been so engaged with food as they are today, and it is the most amazing time to be a food brand. Therefore, it makes complete sense to segment your consumer in a more meaningful and relevant way than just gender."
The move by Hellmann's to drop gender as a way to segment consumers follows Unilever's aim, announced last year, to eradicate stereotyping from all its advertising.
Allen said that the new Hellmann's campaign focuses on culinary capability and engagement with food culture, and marks a "statement of intent across all Unilever food brands".
Hellmann's has historically used gender as a core demographic category but wants to move beyond that. Along with ditching the "rudimentary ways of segmenting", the new Hellmann's campaign focuses on how people experience food and its taste.
Unilever found that 30% of US millennials and 24% of Brazilian millennials post "food porn" images on social media at least once a day. And, in the UK, 22% of millennials allow their food to go cold in order to get the perfect Instagram photo.
Allen said this fascination with what food looks like has taken the emphasis away from what matters most – taste.
The global Hellmann's campaign will roll out in phases over the year. The first markets to go live include the UK, the US, Canada and Brazil.
The bulk of the brand's investment will be on social media for a three-episode miniseries that launches in late April on Vice-owned food channel Munchies. It will highlight the importance of what food tastes like compared with what food looks like.
Three TV spots by Ogilvy & Mather London focus on the ingredients in the mayonnaise, including eggs and oil, and also feature the Light variant. The voiceover explains that the brand cares about the quality of its product and is committed to sustainably sourcing its ingredients.
Later this year, the campaign will develop a narrative on how to address food waste, a theme the brand first explored in a Christmas campaign more than a decade ago that sought to inspire people to get creative with their seasonal leftovers.
Allen added that the new segmentation approach "rings true to me" because, in her household, her husband is a stay-at-home dad: "On paper, he fits the 'mother of 2.4 children', but he would reject that if a brand were to talk to him as part of that segment.
"When a brand comes along and talks to you about your relationship with food and understands your culture, your habits and your attitudes, then it becomes much more meaningful and authentic."