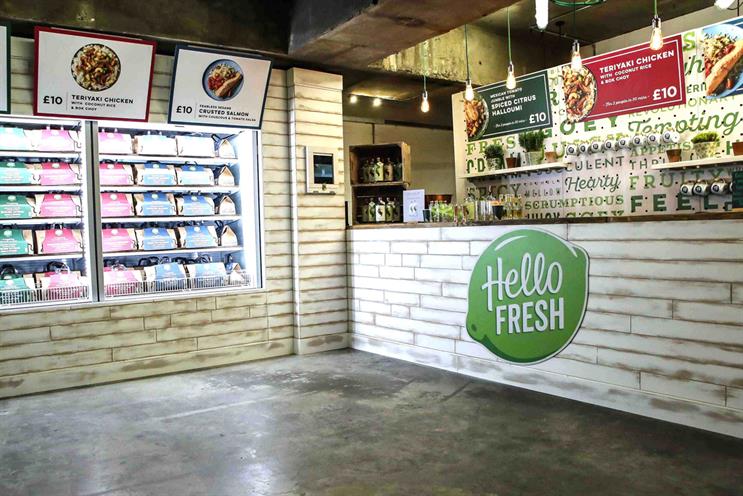 The store is launching today in conjunction with Hello Fresh's fifth anniversary. The company launched in November 2012 and currently operates in nine countries including the US, Germany and Australia and served over 850,000 subscribers globally last month.
Ian Marsh, managing director of Hello Fresh, said: "We are responding to the fact that our customers have said they would like the flexibility of being able to pick up our recipe kits on their way home."
The retail experience is designed to "bring a fresh, clean, contemporary look and experience to an industrial shell - but with a rustic homely feel", said Rupert Pick, co-founder of Hot Pickle.
To achieve this, the store has a big wooden table, to communicate the sociability of food and the wood aesthetic is carried throughout the store. The 'Hello' of the Hello Fresh sign is created using real, living moss to provide textural interest and exemplify freshness.
"The shop also has fresh herbs (great smells!), industrial lighting and accents of green," added Pick.
The store is stocked with some of Hello Fresh's most popular recipes and 10% of profits from the store will be donated to The Felix Project, a London-based charity dedicated to reducing food waste and food poverty.
To promote the store, the first 100 people to post a picture of themselves at the pop-up and tag @hellofreshuk will win a free meal kit. The brand is also running a competition for anyone purchasing an item from the pop-up store with a foodie trip to Florence for two people as the grand prize.