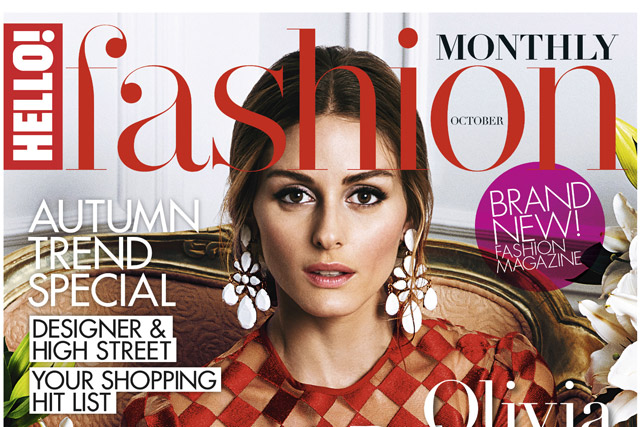 The first issue of Hello! Fashion Monthly (HFM) was distributed free at large shopping centres on Saturday, and at London Underground and mainline stations, on Monday 8 September.
The standalone magazine is aimed at 18- to 35-year-old women who are interested in and knowledgeable about fashion. The company said it has recognised that increasingly busy readers do not have the time to "plough through" the traditional high-end fashion magazines.
The first paid-for issue will be available from 30 September and will be priced at £1. The magazine will have no more than 148 pages each month.
A spokeswoman for Hello! said the 12-day print deadline will allow it to offer more up-to-date news and fashion content in contrast to many competitor monthly titles.
Each issue will contain latest high-street offerings alongside catwalk trends, style and beauty tips alongside interviews with designers and industry figures. The title will also have a mobile version for smartphones and tablets as well as a new hellofashion.com website.
The launch is the culmination of a three-year business strategy planned by Hello!'s parent company ¡Hola! Group. It has already launched similar, albeit less frequent, titles in Spain, Mexico and Greece.
The launch team includes the editor, Juliet Herd, the publishing director, Charlotte Stockting, and the consultant creative director, Jonathan Clayton Jones. In addition, Hilary Alexander will contribute as editor-at-large.
Stockting said: "We know through our qualitative research that our target reader wants the combination of a luxury print magazine combined with a fully rounded digital experience: fashion that works with their lifestyle and can be appreciated on the go.
"Our findings tell us the format of HFM is what readers are looking for and will occupy a unique position within the market – a genuine cross between a monthly and a weekly, offering previously unobtainable deadlines for editorial and advertisers.
"Not only is this project exciting from an editorial perspective, it has also enabled us to invest in the industry at a time when many publishing houses are doing exactly the opposite."