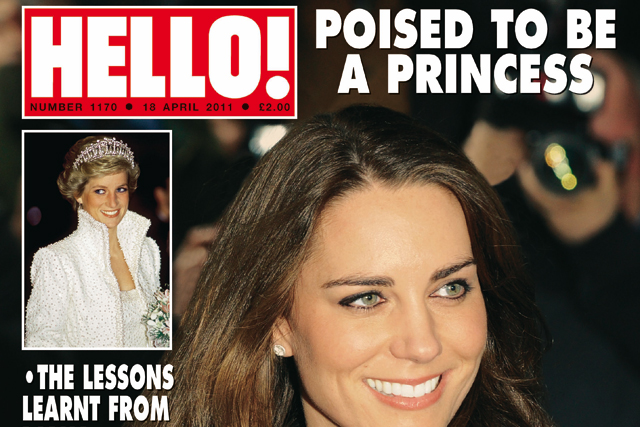 The 264-page issue will have 116 more pages than its average pagination, and its on-sale date brought forward to Sunday 1 May.
The magazine has secured 60 pages of advertising, higher than previous Hello! special issues, which have touched the 50 page mark.
Hello! has also secured outdoor activity at Ocean Media's Two Towers digital outdoor displays, which flank the A4 Hammersmith flyover. Branded photos live from the event will be displayed on the screens.
Charlotte Stockting, Hello!'s publisher, said there will also be some experiential activity in the crowds gathered for the event near Westminster.
The Hello! editorial team will be at their desks during the wedding on Friday 29 April, producing the special issue, which will be sent to printers in the early evening.
Hello! will also publish another wedding issue the following week on Monday (9 May), its traditional publication day.
The follow-up issue will feature coverage of events post-ceremony including post-nuptial celebrations and the honeymoon. Both issues will be sold at Hello!'s regular price of £2.
Stockting said: "I am really looking forward to finding out all those details we don't yet know.
"William is so media savvy that all those details about the dress and the flowers haven't been released. As soon as we know who designed the dress, we'll have to find other images of dresses by that designer – it'll be a storm in a tea cup."
Hello! has taken full advantage of the opportunity it has been handed by the event. In November, following the announcement of the engagement between Catherine Middleton and HRH Prince William, the magazine brought forward an issue to capitalise on the wedding frenzy.