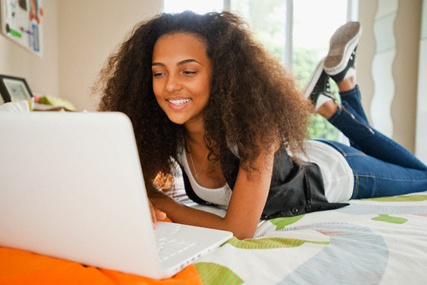 There is a commonly held misconception that shoppers buying counterfeit goods online do so in an entirely calculated way, thus rendering them complicit with the pirates as part of a cyber-criminal underclass.
However, new research from enterprise brand protection leader, MarkMonitor, debunks this myth. It shows that those who buy counterfeit goods are almost identical demographically to those seeking genuine goods.
The 2012 MarkMonitor Shopping Report, conducted between July 2011 and March 2012, analysed the relationship between online shoppers, the search terms they use and the sites they visit when seeking apparel and luxury goods.
Almost five million shopping sessions were surveyed during the study period with a focus placed on the search terms employed to understand individual motivations.
While some consumers opt for a knockoff when the original proves too expensive, others can be so intent on purchasing their brand of choice they unknowingly shop at sites selling counterfeits when seeking a bargain. MarkMonitor found that for every one shopper searching for fake goods, 20 are seeking bargains.
About one in five US and European bargain hunters (eg, those searching on terms such as cheap, discount, or outlet) land on sites selling counterfeits and they were more likely to buy than those who land on a site selling legitimate merchandise.
The look and feel of sites selling counterfeits can fool even the savviest of shoppers, whether an aspirational consumer or a brand loyalist.
Gone are the days of poor quality and rampant misspellings - counterfeiters now download artwork, including logos, product shots and the latest ad promotions, directly from brand sites.
Further, most counterfeit goods are priced to appear as being legitimate goods on sale. Discounts are often offered at 25% to 50%, comparable to end-of-season or 'blowout' sale rates. As these prices are plausible, bargain hunters are more likely to snap up counterfeits thinking they're purchasing genuine goods.
The result is disappointed consumers and this can lead to a rise in complaints and decreased customer loyalty.
But what sort of person is buying fake products? MarkMonitor compared demographic information for shoppers visiting sites selling counterfeit goods and legitimate e-commerce sites, based on anonymised, permissioned panel data gathered by research firm Nielsen.
There were minimal demographic differences between shoppers buying genuine goods and those buying imitations, across income, education, age, household size and other factors.
The research also revealed shoppers visiting sites selling counterfeits were more deliberate, visiting a wider range of websites and spending more time on them than shoppers using legitimate e-commerce shops.
This deliberate shopping behaviour further demonstrates how price-conscious customers can be lured away to a counterfeiter when in search of a bargain.
So, while there is little demographic difference between those intentionally looking to purchase a counterfeit and those seeking the best deal on legitimate goods, what sets them apart? The search behaviour of both categories of shoppers reveals some interesting insights.
US shoppers seeking counterfeit goods are more likely to search on a brand name, while bargain hunters are more likely to search for categories of goods, such as clothing, furniture, jackets and jeans.
Along those lines, US bargain hunters do not search for as many high-end brands as those seeking fakes. This supports the conclusion that these consumers have every intention of making a legitimate purchase and simply assume certain brands are beyond their budget.
The research did uncover one exception: counterfeit hunters in the US and Europe are more likely to look for watches by category and by brand name.
The study also revealed distinctions when it comes to European bargain hunters. While seasonality did not impact their behaviour, these shoppers are more likely to look for specific stores in their online searches.
This implies they -like their US counterparts - are well-meaning shoppers researching bargains online with the intention of purchasing a legitimate product offline.
There were two exceptions; Italian and French online shoppers are three to five times more likely than Swiss and German online shoppers to visit counterfeit sites.
Uniting all searchers, though, is a love of shoes. Footwear-related terms - including brand names - were the most popular for all shoppers. Considering that counterfeit footwear accounted for 40% of the total for knockoff goods seized by US government agencies last year, the risk from sites selling counterfeits must stand in sharp relief to footwear brands.
As e-commerce continues to grow - and considering consumers making online purchases are often spending more both on the web and offline - the risk to brands' bottom lines from online counterfeiting is magnified.
Powerful brands are particularly vulnerable to brandjackers in the digital world. An effective online brand protection strategy is critical to ensure that brand integrity, marketing investments and customer trust are not being undermined by unauthorised digital activities.
In addition to implementing a brand protection strategy, MarkMonitor recommends brand marketing and e-commerce professionals in all product categories, including luxury brands, take two simple steps:
Buy terms such as discount, outlet and other bargain-related terms, even if you work for a luxury brand. Then design associated landing pages to point brandseekers to sale items or appropriate retailers. If a brand does not discount as a matter of policy, use these landing sites educate these shoppers on the brand's philosophy.
Register domain names with these bargain-related terms to ensure potential customers find legitimate sites when searching. Do not let the counterfeiters and other brandjackers use domain names such as 'brandoutletstore.com' or 'discountbrand.com' and steal away customers.
MarkMonitor's findings indicate that it is ill advised to write-off any group of shoppers as a criminal sub-set. While many of those consumers may be aspirational shoppers who cannot afford the price of these brands today, they could very well represent future buyers.
Companies that take steps to minimise the opportunities for brandjackers to come between their customers and their brands will likely see a stronger return on their investment for years to come.
Charlie Abrahams, vice president, EMEA, MarkMonitor