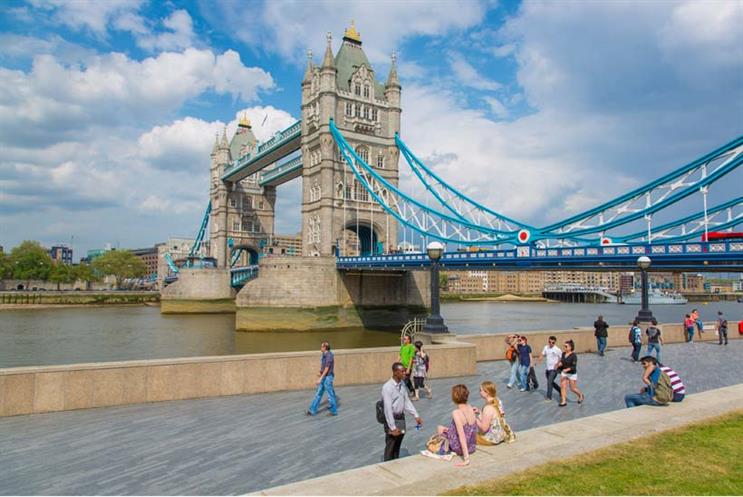 London & Partners is the official promotional company for London. The not-for-profit organisation promotes London and attracts businesses, events, congresses, students and visitors from all over the world to the capital. They are looking for talented marketing professionals who love London to join their vibrant team and help tell its story.
Jennifer Jackson, careers content editor at Brand Republic Jobs, spoke to Phillip Rothman, HR business partner at London & Partners, about how these roles will be pivotal in helping to build London's reputation and ultimately create jobs and growth in the capital.
Love London – that's a pre-requisite

The roles range from marketing managers to press officers – all of which will see the successful candidates promoting London in different ways, from business and investment to tourism.
All of our roles require people who are creative, collaborative, high performing and ambitious", explains Rothman. "And above all, you've got to love London.
London & Partners has something that everyone who works there enjoys selling: the city they love. Whether they come from London or have adopted it as their city of choice, they all want to tell its story to the world and attract people to visit.
The new recruits will work across different fields whilst being specialists in their own key areas, so they will gain a breadth of experience across marketing, PR and digital. "This way they can really stretch the boundaries of their knowledge,adds Rothman.
Experience the city one day a week
Want to work from home one day a week? Work from a client's office? Or even the British Museum cafe? London & Partners encourages flexible working more than most other companies.
They want employees to spend time experiencing the capital and encourage them to take two days out each year to do some volunteering so they're giving something back to London as well.
They want you to take 30 days holiday each year because "all people, especially creative people, work better if they take breaks", says Rothman.
He believes London is a great place to work as it has received record levels of business and investment in recent years, which is creating jobs for Londoners.
But more than any other city, London knows it cannot rest on its laurels. It has to compete with other major cities like Paris, Berlin, Beijing and Hong Kong, so it has to keep on improving.
The centre of London's network
As part of a recent office refurb, London & Partners co-founded the TravelTech Lab where tech start-ups in the travel industry occupy a space in the office, giving London & Partners the inside track on the next big thing to disrupt the tourism industry so that London businesses can stay ahead.
"We're at the centre of London's network", says Rothman. "Everyone who works here builds up an impressive network in a vibrant business community". This in itself helps employees to develop their careers, although more formal learning and development and mentoring programmes are offered too.
The London Guest of Honour campaign, London Tech Week, London's Autumn Season, Ride London and the Mayor's trips abroad, are just some of the exciting projects its marketing team gets involved with.
On top of the world
The marketing recruits will play a key role in helping to improve London's offering to the world.
You'll be working with major cultural institutions including the British Museum, Wembley Stadium, Imperial College and Marriot Hotels, to keep improving the London experience.
London welcomes people from all over the world. We believe we're the best only because we have the best people, so to stay on top we know we need people to keep coming here," concludes Rothman.
Visit the London & Partners website for more information about the company and take a look at their video to see why people love working for London & Partners.