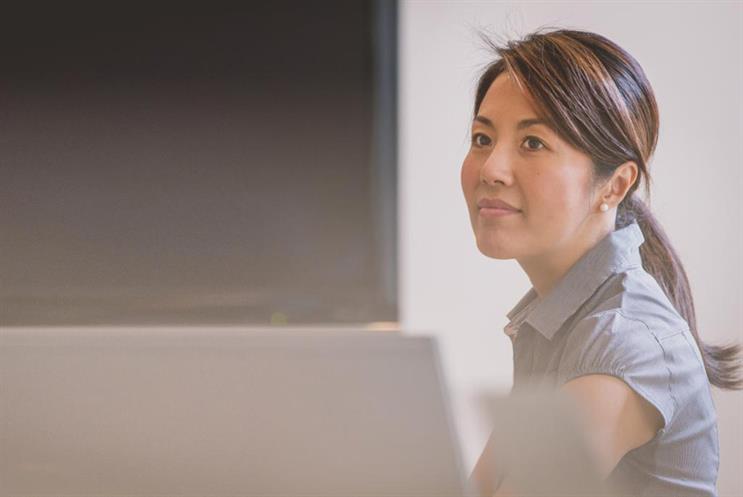 Cancer Research UK is looking for a new head of digital production. To find out more about the role and the charity, Antje Derks, careers content editor at Third Sector Jobs, talked to Michael Docherty, digital director at Cancer Research UK.
Tell me about Cancer Research UK and the work it does to fight cancer.
At Cancer Research UK we see ourselves as a collective force that leads pioneering, life-saving research. Every day we are motivated to create more tomorrows for those people battling this illness. Across the UK, we fund over four thousand scientists, doctors, nurses based in hospitals, universities and specialist research centres. Our scientists are dedicated to improving our understanding of cancer and investigating how best to prevent, diagnose and treat all forms of the disease.
Our extensive research programme is entirely funded by donations from the general public.
We believe that through our tireless work, we are bringing forward the day when all cancers are cured. Our ground breaking work into prevention, diagnosis and treatment of cancer has been at the heart of seeing survival rates double in the last 40 years.
How does digital fit into all this?
Our digital team sits within the fundraising and marketing directorate. We work with various teams across CRUK to deliver the best digital presence for beating cancer in the world.
As technology becomes increasingly intertwined with our daily lives and our expectations of any digital experience becomes ever greater, our ambition and vision for beating cancer in the digital space grows too. We balance organisational need, user behaviour and technical capability to curate a challenging and sector-leading portfolio.
Sum up your digital team in a nutshell and why candidates should apply for the role?
I believe this is a really exciting time to join us on the digital team. It has been two years since we set up our first scrum team – indeed, we are working to formalise a new way of working that reflects our love of agile. We have grown to seven cross-functional agile teams – working closely with our development colleagues and we have established a regular programme of user testing to validate our thinking as we go.
We are clever, curious, bold, brave and very sociable. We are committed to enabling our audience to get the cancer information they need in the right way, and support our important cause. We've been experimenting with mobile and we're getting under the skin of video. Soon we'll start looking at creating our own APIs. We are lucky that our leadership team sees the value in what we do – buy-in from the top means we have support for driving the digital agenda forward and doing creative and innovative work all the time. Because of this, no two days are the same in our digital team. Whether we are surfacing no nonsense details about cancer treatment to a newly diagnosed patient or encouraging a PhD student to start a career in cancer research – funded by us – or convincing an MP to lobby for the right community cancer cervices, our work helps save lives every day. What can give you a better sense of achievement and satisfaction than knowing you are actively contributing to the fight against this cruel disease?
What are the main responsibilities associated with the dead of digital product role?
The focus of this role is building amazing digital products that impact millions of people and its remit spans the entire charity, reflecting the criticality of digital as a key enabler of CRUK's strategic and operational priorities. The new head will be expected to lead the team from a position of strength, and embed a 'keep iterating towards what is right' approach with pace, quality and efficiency in balance so that CRUK.org remains relevant and engaging for its diverse range of customers, and drives incremental value for the charity.
You will implement the digital strategy and deliver digital audience and income KPIs through the development and delivery of CRUK's digital estate, manage and develop CRUK's products as well as maturing and evolving CRUK's core digital capabilities.
We also want you to lead, coach and motivate the digital production community as well as line-manage the leadership team.
What sort of person are you looking for?
Our ideal candidate would have experience in several areas. We want you to have developed digital products for internationally renowned brands or high profile UK brands. You should have experience throughout new product development funnel from idea to delivery and continual evolution of responsive web, social media, and mobile. We are an agile organisation, so you should have experience managing development, marketing, UX, content and planning teams around agile methodology. The icing on the cake would be a certified product owner or scrum master.
Aside from this you should also be a competent operational leader, be able to build digital capabilities, delivery capabilities and have a successful track record in growing digital revenue streams.
What is it like to work for CRUK?
We believe in our vision – to bring forward the day when all cancers are cured. This is what gets us up in the morning. We don't have organisational values or behaviours – rather a set of beliefs which guides the way we work: United we are stronger than cancer. Smart minds and brave hearts win. Our stories change the world.
We are an ambitious organisation, we encourage our people to embrace a sense of the possible and to learn and grow. Our people enjoy knowing what they are doing every day is making a real difference to people's lives.
You can hear from our people talking about their CRUK experience on our YouTube channel.
What sort of benefits can the successful applicant expect?
Aside from a very competitive salary and a generous holiday allowance, we offer a pension, healthcare and well being. Our offices are based opposite Angel tube station in a state-of-the-art building that is easily accessible. We offer many other 'softer' benefits including season ticket loans, childcare vouchers and a ride to work scheme. Furthermore, as a member of CRUK's staff, you will get great discounts at over 25 shops and eateries within our office vicinity – just show your staff card.