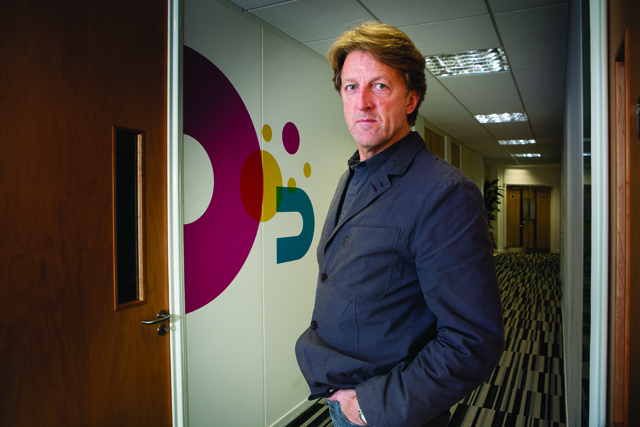 Another way to look at the interview process – as an employer – is to think of what it would be like to be stuck in a train compartment for an hour with the interviewee. After an hour, would you really want to spend another hour with them? If not, then don't let them continue the journey with you.
But, even with the right attitude, aspiring marketers need something extra to get noticed, to get the job and to do well. They need to demonstrate that their attitude and aptitude has got them somewhere already.
What you can do
Get the full story on all IDM education initiatives at theidm.com/education and if you would like to see how you could join our ongoing crusade in the force for good, education@theidm.com

For more than 25 years now, the IDM Higher Education programme has presented real opportunities for university students to show what they're made of, get hands-on experience and learn face to face from leading marketers. Summer is when its initi- atives bear fruit and we've just seen the results of the prestigious annual IDM Student Marketing Competition and much sought-after IDM Marketing Summer School.
Both initiatives prove every year that there are plenty of young people with the right attitude. The profession just needs to give them the right tools and point them in the right direction. For example, IDM Student Competition winners, team Sunflowers, from the University of Central Lancashire, impressed a tough industry judging panel with its convincing marketing plan to promote English Wine Week for client English Wine Producers.
In addition, 30 bright young graduates from the IDM Summer School were put through their paces and look set to get real job offers from the agencies and clients that took part.
So, the good news then is that, after the Student Competition and Summer School, my metaphorical train carriage could get very crowded.
This year we were thrilled to be able to launch two further initiatives. The IDM Data Discovery Workshop, like the Summer School, immerses students in the business on a residential course, gets them working on real marketing projects and puts them in front of the decision-makers with the jobs. The first IDM EmployAbility Forum, meanwhile, brought business and academia together to discuss the skills employers are looking for on this year's graduate CVs.
We're also thrilled that so many brands and leading marketers get involved with the IDM Education Programme – Terry Hunt, Rory Sutherland, BMW, O2, Rapp and Ogilvy to name but a few. They realise that, as an organisation that puts all its profits back into the profession to bring on the next generation, the IDM is a force for good that they want to be a part of.
It's great. But if we are to make the most of that impact, and increase the scale of what we can do, we need even more help from the marketing and advertising industries.
We would like to offer more apprenticeships to young marketers, a bona fide, paid intern programme and much more. We need to give more aspiring marketers real-life experience.
Can you join us and become part of our force for good as we take those with the right attitude a little further on their journey to the top of the marketing profession? If you do, it won't only be your brand that benefits.
Mike Cornwell F IDM is chief executive of the Institute of Direct and Digital Marketing