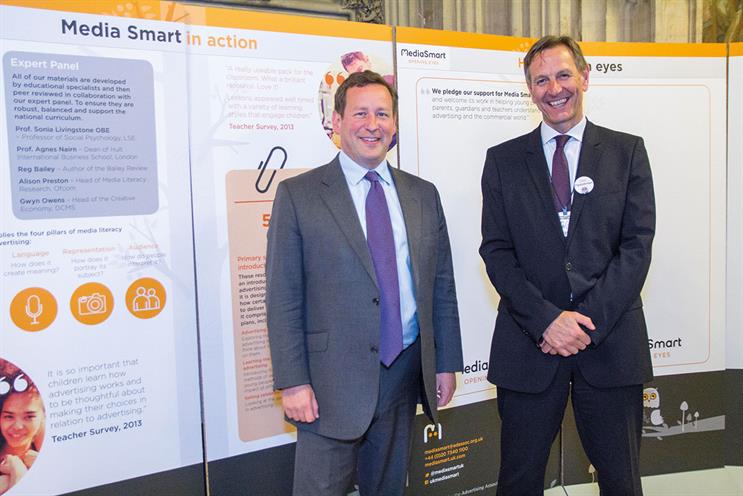 Like most things in a democracy, advertising in the UK exists because people want it to.
Of course it's regulated, and the Advertising Standards Authority does that very well. But the real regulation is, ultimately, by society's tacit consent that advertising plays a crucial role in promoting products and supporting the media. In turn, advertising has the responsibility of being legal, decent, honest and truthful.
But nothing is more emotive and charged than the subject of advertising's effects on our children. There's a vocal, minority view that believes kids should be shielded from ads entirely until they get their voting papers after their 18th birthday. Government reviews into the subject are regular – there have been two in the past decade.
But the last review published by Reg Bailey came up with a series of surprising and positive recommendations.
In his introduction, Bailey remarked: "It may be that there will be those who argue that greater regulation and legislation is needed to deal with the issues raised. In my view, that would further disempower parents from taking the responsibility for their children upon themselves."
Bailey added that while you can't – and shouldn't – shield children from advertising, advertisers also need to act with a due sense of responsibility. Because it takes young people time to develop their critical understanding of the media and ads that they see.
That's where media literacy comes in. It has long been recognised by academics, politicians and educators as a crucial way to get children up to speed with the media world around them. To help buttress their defences so they can view ads with a healthy and required dose of questioning scepticism.
That's why, in 2002, a collection of brands, media and agencies formed Media Smart – a media literacy programme specifically focused on developing young people's understanding of advertising.
Media Smart now reaches more than 12,000 schools and its teaching resources are highly rated and in high demand. So when the teachers told us they wanted more – more on new technologies, more lesson plans for older children – Media Smart and its supporters responded.
This year alone, we have updated the older lesson plans, created a series of additional resources and undertaken a new promotional push.
The latest resources are the first to target secondary-school pupils, focusing on the advertising they come across on social media. The lesson plans use real-life examples: why you might see ads targeted at you, how your personal data is collected and why companies are interested in knowing more about you.
They help young people identify display ads, sponsored search results, paid-for promotion in vlogs and social feeds – and even the current enfant terrible of the regulators: in-game advertising.
All the lesson plans are rigorously assessed by an expert panel to make sure they are up to scratch for the curriculum – with Professor Sonia Livingstone and Bailey part of the team ensuring the material works.
And last Friday, just in time for half-term, Media Smart launched an advertising and social media guide complementing the lesson plans, giving parents and guardians a helping hand on the "what is and isn't wise on Facebook and Instagram" conversation.
There is also a competition for schools and youth organisations. Teams of students can submit a business plan for a new social platform designed to attract advertising.
It's an impressive package. Which makes the decision to back Media Smart an easy one. It takes time for young people to understand the role ads play and we should help them develop those skills.
As a bonus, it gives advertising a solid platform from which to show politicians that we are serious about our responsibilities. That's why we were in the Houses of Parliament last week, exhibiting Media Smart to lords and MPs including the culture minister, Ed Vaizey. We asked them to sign up as ambassadors and talk to schools in their constituencies about using the lesson plans.
And when they asked who pays for Media Smart, we were proud to tell them that the industry does: a coalition – led by the Advertising Association – of trade bodies, brands, media and agencies such as my own.
You can see our supporters list, as well as all the lesson plans and resources, on the Media Smart website. The supporters' commitment is to be celebrated. They are the first movers and the vanguard in making sure that advertising keeps its part of the deal and stays on the right side of society's good grace.
If you work in and around advertising – particularly in areas related to children – you should be asking questions about why your company's name isn't on the list yet. The Media Smart team will be happy to get you involved.
It's worth thinking about because politicians and, even more importantly, parents and their children are watching. This is a simple way to do a good thing both for our industry and for our society.
Mark Lund is the UK chief executive of McCann Worldgroup and the chairman of Media Smart