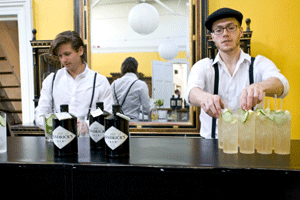 The firms promise to stage "most curious and adventuresome events" beginning with afternoon tea with ocean adventurer Sir Chay Blyth.
Blyth's event, taking place on 5 February in Hackney, will be the first of four tea parties hosted in four global cities: London, Edinburgh, New York and Madrid.
As part of the partnership both brands will be sharing customer databases and use the information to create events for their customers.
"It's great to create an event for like-minded individuals to come and mingle. Through our partnership with The Adventurists we will be bringing people together across the world for an unusual experience, offering a refreshing change from the frightfully dull," said Hendrick's global brand manager Deirdre Clarke.
To add a comment register and let us know your thoughts.