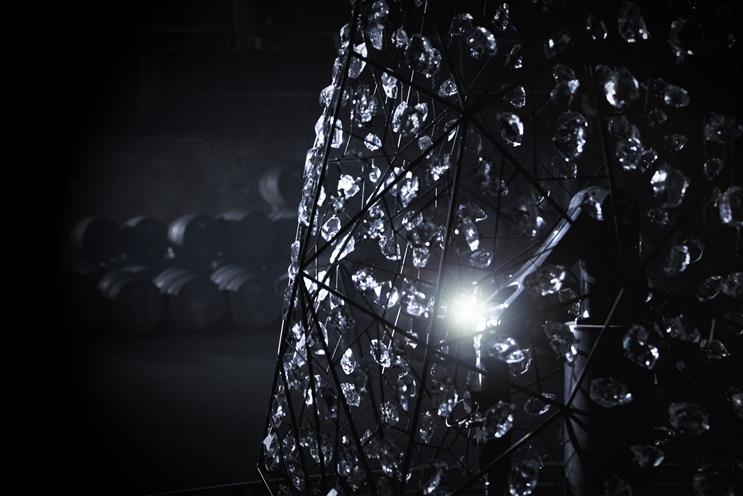 "The quest" features a light beam that is controlled by a robotic arm that shines a light from inside a structure that has hundreds of shards.
The light beam's interactions with its surroundings have been inspired by Yann Fillioux, Hennessy's seventh-generation master blender.
The sculpture has been created by Marshmallow Laser Fest. Its creative director Ersin Han Ersin said: "To imbue the robot with characteristics that echo Hennessy's master-blending process, we had to orchestrate a complex coming-together of multiple disciplines.
"We were able to suggest a persistence of vision and create a continuous illusion of projections through a jigsaw puzzle of robotic experts, structural engineers, parametric designers, architects, electrical engineers, spatial sound designers and craftsmen for the shards."