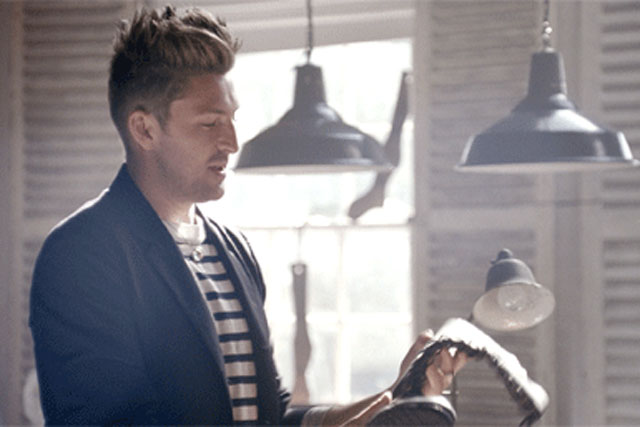 The campaign, which will showcase the retailer's autumn range, builds on the 'Feel fabulous' ads that ended Debenhams' four-year absence from TV when they launched last spring.
However, this latest strapline is intended to remain in place for future marketing activity in the longer term, said marketing director Richard Cristofoli.
Julien Macdonald, John Rocha, Ben de Lisi and, for the first time, Henry Holland will all feature in the ads, which aim to show how the clothing is designed and made "for real people".
Each execution opens with a designer in their studio, adding the finishing touches to a garment, with the scene then shifting to show the outfits being warn in real-life situation.
In Henry Holland's ad, this "transition moment" is illustrated by the designer holding up a boot, the camera zooms in to the detail, then zooms out to reveal a girl wearing the boot while riding a bike.
The campaign, by JWT London, will also feature Debenhams' non-designer own-brand Red Herring in one ad, in an effort to highlight the retailer's young fashion credentials.
Cristofoli said that sales of the dresses featured in the spring ad had doubled as a result, while its Reger by Janet Reger lingerie sales increased 300%.
He said: "The spring campaign was vital in reminding customers about the unique relationship Debenhams has with some of the biggest names in fashion. We've learned from the spring ad and autumn represents the first significant evolution for the campaign.
"We have secured some fantastic prime-time slots to launch the campaign, and are excited to see the reaction from our customers."
The ads launch this Wednesday during 'Emmerdale', with the 40-second execution also airing during 'The X Factor' on Saturday.
Press and outdoor ads will support the activity, along with additional content through the website and Debenhams TV, as well as social media.
The second part of the campaign will break in October, featuring designers Jonathan Kelsey and Betty Jackson.