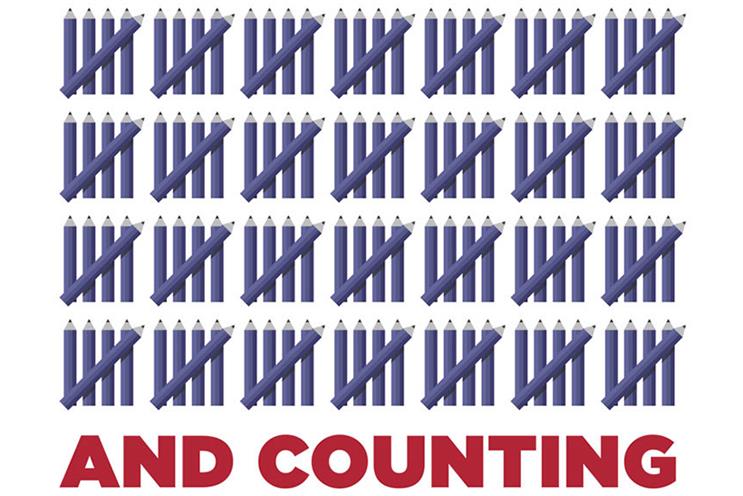 Today thousands of people across the country, led by teenagers, are taking to the streets to protest gun violence. Organized by the survivors of the Marjory Stoneman Douglas shooting last month, the March for Our Lives brings together advocates across the political spectrum to demand an end to mass shootings and America's epidemic of gun deaths.
A handful of advertisers are also showing their support for the cause, with pro-bono videos and creative aimed at addressing the causes of mass shootings. This is how they framed their calls to action.
"Bulletproof Kids" by Doner for Michigan Coalition to Prevent Gun Violence
Since gun laws aren't protecting kids, this spot shows the alternative—kids protecting themselves. The familiar sight of kids selling candy to raise funds leaves adults aghast when they find out what the funds are going toward: bulletproof vests. "The scenario is much, much too close to what could easily happen if we do not follow the lead of the Parkland students and all act together for gun violence prevention," said Dr. Linda Brundage, executive director of MCPGV.
"The Other Side" by BBDO New York for Sandy Hook Promise
Rather than call out lawmakers, this spot focuses on encouraging students, teachers and community members to learn the signs of a potential mass shooter and say something before it's too late. It's part of an awareness push for SHP's new Say Something Anonymous Reporting System, which offers free workshops to schools about pre-emptive action.
"Color for Our Lives" by BBH LA
In collaboration with local students, BBH created the first-ever Instagram coloring book, which is accompanied by downloadable posters for use at marches. With slogans like "ABC Not NRA" and "Am I Next," the collection sends a powerful message about priorities in the gun debate. "We wanted to give them tools to elevate their voices, create a way to unify their message and allow everyone to participate in the March," said BBH LA ECD Zach Hilder.
Signs4OurLives by various
BBH LA isn't the only agency offering creative for signs—KBS, CP+B, Connelly Partners and McKinney have all donated work to this site, which hosts over a hundred free PDFs for use at today's march. They range in tone from serious to humorous, calling out specific politicians or Congress at large. There's truly something for everyone.
"Bulletproof Junior" by 180 LA, Y&R NY and HUGE NY
Why is it that bulletproof vests for kids seems more reasonable than changing gun laws? That's what this collaboration between a handful of agencies asks with a site that at first seems to sell a tragic product but turns into a call to action. Vests are priced using dates of school shootings; their models are the same age as the children who died that day. "Sadly, this issue is not being taken seriously enough by legislators, which is why we took it upon ourselves to create Bulletproof Junior," said the creators in a statement.