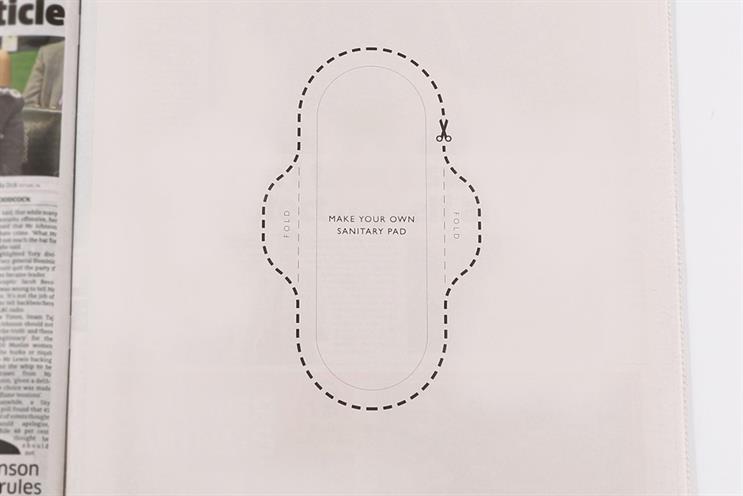 The press campaign coincides with the launch of Hey Girls UK in Waitrose and Asda stores. Hey Girls is a social enterprise brand that tackles period poverty by donating a pack of sanitary pads to girls in need for every pack that it sells.
One side of the press ad invites readers to cut out their own sanitary towel. The second page goes on to reveal that one in ten girls in the UK cannot afford sanitary products so must resort to using loo roll, socks or even newspaper.
The work was written by Sali Horsey and art directed by Zoe Nash. The7stars secured media placements in newspapers such as the Metro.
Hey Girls was founded by Celia Hodson, who was about to retire from a career in social enterprises and charities when her two daughters encouraged her to set up the company. It is committed to making environmentally friendly and bleach-free sanitary products and donating profits to women and girls in need.
Hodson said: "The lack of appropriate menstrual protection has an impact on school attendance, participation in sports and self esteem. Getting Hey Girls period products in front of supermarket customers lifts the lid on period poverty and showcases ways in which consumers can make a difference through their purchasing power, every month."