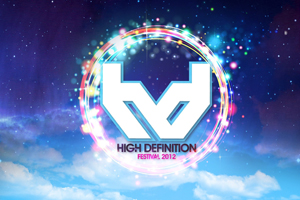 The electronic music festival said it plans to create "the most visually and sonically extravagant showpiece ever" for a boutique UK festival, with "an arsenal of pyros" on site.
Lighting company Light Design is one of the organisers of the festival, taking place on 30 June, with headliners like Fedde le Grand and Pendulum.
Light Design is also providing the production and claims to have access to some of the best equipment in Europe. As it is using its own equipment and resources, it is effectively working to no budget.
The festival will include high-end sound systems by Audio Energy, hundreds of meters of LED screen panels, full-colour laser systems, pyrotechnics, CO2 cannons, stadium glitter launchers, hundreds of moving lights.
Daniel May, director of the festival said: "A few of the monster corporate festivals will have similar specification technical gear to those we'll be using at High Definition. However, given our relative size we're convinced no other boutique festival will be able to deliver the same jaw-dropping experience as you'll get here.
Terry Lewsey, owner of Light Design, and director and production manager of the festival, said: "For this year's festival we are raising the bar on production with no actual budget to work to. Expect us to take it to the next level serving a festival in high definition with cutting edge video across all stages, an arsenal of pyros and hundreds of lights and special effects. We have seriously upped our game and also upped the power specification to run it. The site is now running megawatts of power on production alone."
Have a comment? Login and let us know what you think below.
For more print-only news as well as interviews with leading festivals and brands, don't miss the next issue of Event magazine by subscribing here.