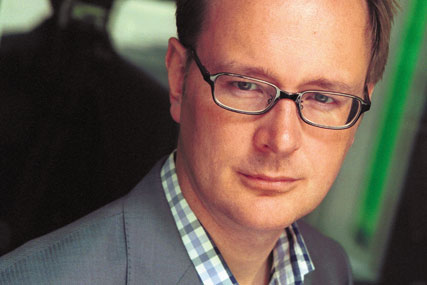 He leaves the position only four months after taking up the post.
Ron Henwood, the former Channel 4 new business director who launched 4oD, will step in on an interim basis until a full time replacement is found. He will be supported by Mark Kortekaas, chief technology officer, and Christine Mullin, chief financial officer. Henwood is currently the lead regulatory adviser for Kangaroo.
Highfield left his former role as BBC director of future media and technology to start as Kangaroo's chief executive on 1 July this year.
The project was meant to launch in the latter half of this year but has been mothballed by regulatory examination until at least the middle of 2009 through a Competition Commission probe.
At Microsoft Highfield will be in charge of Consumer and Online, a new global organisation that brings together consumer facing products and services across PC, mobile and internet platforms.
He will also be responsible for driving sales, marketing, content and programming, business development, partner efforts and operations for Windows, Windows Mobile, Windows Live, MSN, Live Search and Microsoft Advertising.
In a statement, Ben McOwen Wilson, chairman of Project Kangaroo, said: "We would like to thank Ashley for leading Project Kangaroo through a crucial stage in its development, and we wish him well for the future. In Rod, Mark and Christine we are confident that we have a management team of strength and depth that can deliver an outstanding product for UK consumers and advertisers and will continue the ongoing priority of working with the Competition Commission through its process."
Highfield said: "It has been a great pleasure and challenge to take Project Kangaroo to the next stage of its journey. It is something I believe passionately in and I will remain a great ambassador for the project from afar as it continues on the road to become a brilliant proposition for consumers in this exciting market. However I was presented with an amazing opportunity which I couldn't turn down, and I am looking forward to embarking on my new challenge, while wishing everyone at the project continued success."