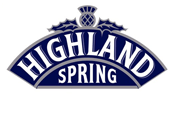 The Edinburgh-based agency won the business following a pitch against four undisclosed agencies, and will be responsible for creating a number of key sales promotion campaigns for the brand throughout 2009.

Mark Fowlestone, managing director of Multiply, said: "Winning this account is a vote of confidence in the Scottish marketing industry with a massive brand such as Highland Spring opting for a home grown agency rather than treading the well worn path to London."

Paul Condron, marketing manager of Highland Spring, said: "The breadth of strong and relevant ideas they brought to the table was an important factor for us.

"Not only did Multiply offer great creative thinking, but it offered us a range of in-house skills and experience which I'm sure will deliver great results for us throughout 2009 and beyond."